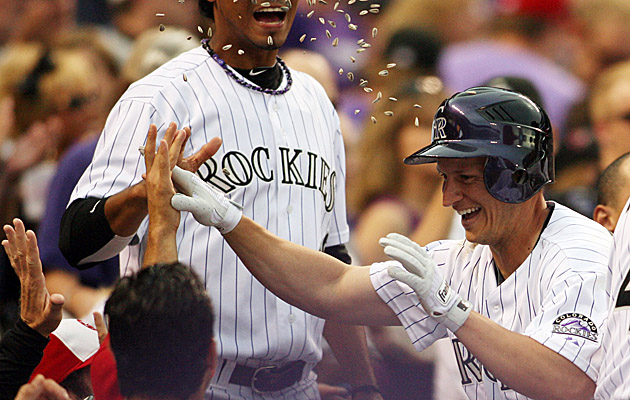 By Matt Snyder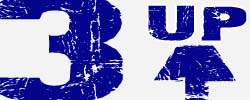 Mark Ellis, Rockies.
Well, if one day is a harbinger of things to come, the Rockies' acquisition of Ellis via trade was the correct move. Ellis had played all 1,056 games of his major-league career in an Oakland uniform before Friday night. The Rockies needed some offensive punch and didn't have much flexibility in terms of money or prospects they wanted to deal, so they took a shot on Ellis -- who just lost his starting job for the A's to
Jemile Weeks
. All Ellis did was go 3-5 with a double, home run, two runs and three RBI. Decent debut, eh? Obviously, Ellis isn't going to immediately transform into a beast, but he's in a cushy lineup spot -- behind
Carlos Gonzalez
and protected by
Todd Helton
and
Troy Tulowitzki
. The Rockies went on to win 9-0 over the
Royals
, so while it was likely pretty weird to play for a different team, Ellis had to have had a fun night in his new uniform.
Alexi Ogando, Rangers.
Ogando, the Rangers and all Rangers fans can breathe a sigh of relief. Ogando started the season 7-0 with a 2.10 ERA, but most advanced metrics showed he was fortunate in terms of balls in play and several other measures. He had also not started more than seven games since 2007 ... in the Dominican Summer League. So when Ogando went 0-3 with a 9.31 ERA in his next three starts, the worries that he was in a permanent tailspin started to surface. Friday night's outing should, at least temporarily, alleviate those concerns. Ogando took a perfect game into the fifth and a shutout into the seventh against the
Marlins
. He finished with 6 2/3 innings, eight strikeouts, five hits, two earned runs and two walks. He picked up his eighth win of the season. Though Ogando faltered a bit in the seventh, this outing has to be very encouraging.
Justin Masterson, Indians.
It's not the best measure of a pitcher -- considering run support and defense play such a huge factor -- but Masterson hadn't won a game since April 26. He started the season 5-0 and entered Friday night 5-6, despite a 2.08 ERA in his previous four starts. And unfortunately lots of pitchers have been trained to believe the only thing that matters are the wins and losses (which I would agree with if this was an individual sport, but I digress), so good for Masterson on picking up the win Friday. He went eight strong innings, allowing only four hits, one walk and one earned run while striking out five. He lowered his ERA to 2.85 and is having quite the season. Meanwhile, the Indians moved back into first place in the AL Central.
---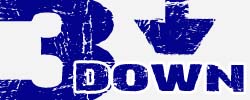 Mike Quade, Cubs.
Randy Wells
came into Friday with a 6.25 ERA and 1.64 WHIP on the season. He gave up two runs in the top of the first inning to the
White Sox
. After that, he settled in and pitched very well for the next five innings. Still, Quade had
Kerry Wood
fresh off the DL, along with
Sean Marshall
and
Carlos Marmol
at the back-end of his bullpen. It's actually the only true strength the Cubs have. It was fine to run Wells out there for the seventh inning, but once he allowed a single and game-tying home run, it was probably enough to go to the 'pen. Nah, Quade let him stay in. When Wells gave up a single to Rios, Quade let him stay. A ground out from
Gordon Beckham
advanced the go-ahead run to second base and a walk to
Adam Dunn
meant Wells had allowed four of five guys he faced to reach base in the seventh. Keep in mind, Dunn has one hit in about a billion at-bats against left-handers this season and Marshall is left-handed. Plus,
Juan Pierre
was on deck and is also a lefty. Nah, Quade stuck with Wells. Pierre tripled in two and the game was over. To Quade's credit, he took the blame after the game (
Paul Sullivan
via Twitter), but this shouldn't be happening. I realize the bullpen threw 12 innings the day before, but the three-man back-end was fine to get the job done.
Frank Francisco, Blue Jays.
He's not doing much to endear himself to Blue Jays' fans, is he? Francisco entered the game Friday afternoon with a one-run lead. The Jays had taken the lead with a huge
Jose Bautista
two-run shot in the seventh. And it was Canada Day. Francisco went out and coughed up the game nearly as efficiently as he could have. He walked
Placido Polanco
and then gave up a double to
Chase Utley
and a single to
Ryan Howard
-- which plated two runs and put the
Phillies
on top. Francisco now has nine saves but four blown saves and an ERA of 5.01.
Padres offense.
Before we get into the Padres here, let's give
Jason Vargas
some credit. The
Mariners
' starter has now thrown two shutouts in his past three outings. That's outstanding, though the second one comes with a bit of an asterisk. You see, the Padres now have 13 shutout losses. In 83 games. So, basically, 16 percent of the time the Padres play a game, they don't score a run.
According to Stats, Inc.
, this is the most shutout losses for a team prior to the All-Star break since 2004, when the Expos were shutout 13 times. And we still have more than a week of games left. In the Padres' nine games before the break, all nine are in pitcher's parks (Safeco Field, AT&T Park and Dodger Stadium). They'll see
Michael Pineda
,
Tim Lincecum
and
Matt Cain
among other solid starters. Simply put: The smart money is on the Padres making dubious history before July 11.
For more baseball news, rumors and analysis, follow @cbssportsmlb on Twitter or subscribe to the RSS feed.