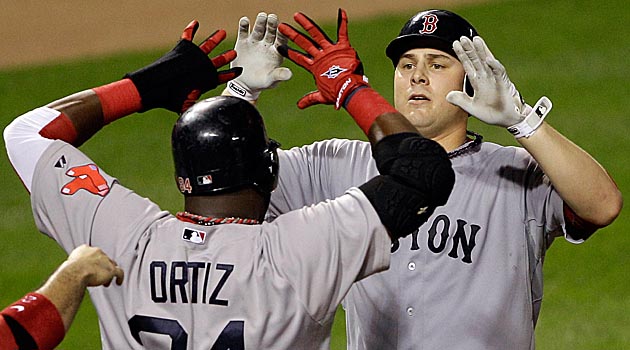 By Matt Snyder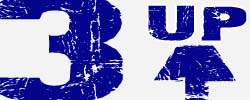 Red Sox offense.
They really, really needed this one. And you have to give the Red Sox credit, they came through when it mattered. They fell behind 1-0 in the first inning, but then
Jacoby Ellsbury
hit a two-run homer.
Marco Scutaro
would also hit a 2-run homer later in the game. Still, the Red Sox pitching staff allowed seven runs against the
Orioles
and a huge effort was needed from someone offensively. It was provided by an unlikely source, as emergency catcher
Ryan Lavarnway
hit two home runs and drove home four in the
Red Sox's 8-4 victory
. The two blasts were the first two of his career and he became the youngest Red Sox player to homer twice in the same game since Nomar Garciaparra did it in 1997 -- and they were the exact same ago
to the day
(
Ian Browne
via Twitter).
Cardinals' offense.
Starting pitcher
Jake Westbrook
was awful, and the Cardinals trailed 5-0 after three innings. It was of no matter in the end, though, because they'd piece together 13 runs in the final six frames
to win the game
. On the whole, the Cardinals pounded out 17 hits, including four doubles, a triple and two home runs. The biggest hits were
Skip Schumaker
's three-run double in the fourth,
Ryan Theriot
's go-ahead, two-run triple in the seventh and
Allen Craig
's three-run homer in the eighth to put the game out of reach.
Matt Joyce, Rays.
Ben Zobrist
hit a two-run homer earlier in the game and the Rays bailed themselves out with a huge triple play, but neither would have mattered if Joyce didn't come through with a pivotal three-run bomb in the bottom of the seventh to put the Rays on top 5-3. That
was the eventual final score
.
Bonus Up No. 1, Prince Fielder:
Three home runs
is a pretty decent night, don't you think? He hits home runs a lot (230 in his career now and he's only 27), but this was the first three-homer game of his big-league career.
Bonus Up No. 2, Jose Reyes:
He went deep twice and
maintained his percentage-point lead for the batting title
.
Bonus Up No. 3, Jarrod Parker:
The 22-year-old
Diamondbacks
' prospect made his major-league debut against the
Dodgers
. He
went 5 2/3 shutout innings and allowed just four hits
. If you don't take the D-Backs seriously yet, imagine them with
Ian Kennedy
,
Daniel Hudson
, Parker, Trevor Bauer (third overall pick this past June) and Archie Bradley (seventh overall pick this past June) in the rotation a few years from now. Oh, and
Justin Upton
's only 24. That's a
strong
foundation. And while we're here ... a walk-off grand slam after trailing 6-1 in the 10th? C'mon. Big ups to
Ryan Roberts
for imitating Kirk Gibson as he rounded the bases, too.
---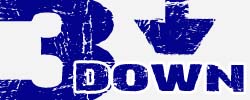 Derek Lowe, Braves.
Four innings, six hits, five earned runs, a loss and
the Braves are now tied in the NL wild-card race
. Oh, and Lowe makes over $15 million a year.
Bronson Arroyo, Reds.
How about this one? According to Elias Sports Bureau -- via a Reds' press release -- Arroyo is now the second pitcher in major-league history to have allowed at least 40 home runs and less than 50 walks in the same season. We've all heard the phrase "trust your stuff" when pitchers walk too many hitters. Maybe Arroyo should trust his stuff a bit less. Trade some of the bombs for free passes.
Russell Martin, Yankees.
He hit into a huge triple play, but that's just a ground ball with bad timing. My issue came when he tried to beat the throw by diving into first base.
See last night's 3 Up 3 Down
-- the
Nick Punto
entry -- for the rant relating to that. (What, is it spreading?)
For more baseball news, rumors and analysis, follow @EyeOnBaseball on Twitter or subscribe to the RSS feed.