By C. Trent Rosecrans
Not coming soon to a bookstore near you? This tome: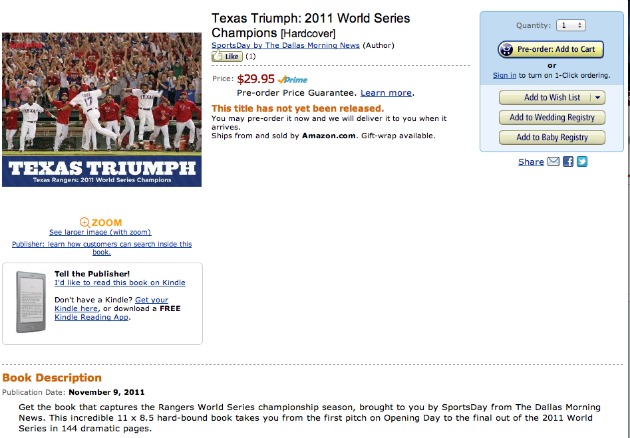 While the Chicago Tribune famously declared "Dewey Defeats Truman" on its front page, it didn't try to charge readers $29.95, like the Dallas Morning News. See what happens when newspapers layoff writers and copy editors? I'm curious to read exactly what is written about "the final out of the 2011 World Series" -- but the way I remember it, the Rangers' David Murphy flew out to left to give St. Louis its 11th title. Of course, I didn't check to see if this was listed in the fiction section.
The book is still listed on Amazon, but that "not yet been released" status is unlikely to change -- or at least I hope so.
For more baseball news, rumors and analysis, follow @eyeonbaseball on Twitter or subscribe to the RSS feed.