Alex Marvez of Fox Sports is reporting that De Smith and Roger Goodell recently met and discussed, among other things, the idea of an 18-game schedule. Smith told Fox Sports that the Union is looking for a Collective Bargaining Agreement that would run through 2016. The last CBA was also for six years.

Smith also took advantage of the opportunity to call on the NFL to release more of its financial information. Marvez offers the details:
Such information is especially important to the NFLPA because Smith claims the league is demanding an 18 percent reduction in player salaries. NFL executive vice president/legal counsel Jeff Pash has said Smith's contention is a "misrepresentation" of the league's proposal. Pash said the $1 billion generated by a new split of applied revenues between the two parties would be reinvested toward business stratagems designed to produce more money for both sides. Pash also said that player salaries wouldn't necessarily be affected. The league generated roughly $9 billion in 2009 with a 52-to-48 percent overall revenue split between the NFLPA and NFL.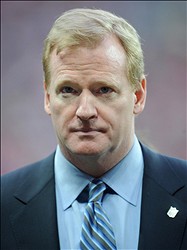 --Andy Benoit

For more NFL news, rumors and analysis, follow @cbssportsnfl on Twitter.