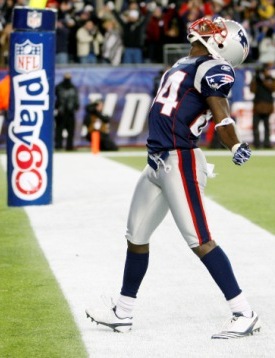 Posted by Josh Katzowitz
It's getting to be about that time.
The time when we really can crack down on the best teams in the NFL and really figure out which squads are legitimate Super Bowl contenders. Preseason favorites (like, ahem, the
Jets
) have begun to show cracks in the foundation, while other teams – in this case, it's just one team, really – have begun pulling away.
Three weeks left in the regular season, so we should have a pretty good indication of which team is going to do what once it makes the playoffs (if it, in fact, makes the playoffs at all). Without further ado, here's your guide to which squad will be spending February in Dallas.
10.
Jaguars
:
Why they will:
Why the hell not? I mean, they won't really. But RB
Maurice Jones-Drew
is fun to watch, and QB
David Garrard
has played great football lately. Jacksonville is just a fun underdog to watch.
Why they won't:
I'm not even sure they're good enough to get to the playoffs.
9.
Chargers
:
Why they will:
QB
Philip Rivers
is still having a fantastic season and is still an MVP candidate. Plus, San Diego is the No. 1 defense in the NFL (you can look it up!).
Why they won't:
They simply haven't played well for most of this season. Losses that look like this: 27-20 to the
Seahawks
; 35-27 and 28-13 to the
Raiders
; 20-17 to the
Rams
.
8.
Bears
:
Why they will:
They've surpassed many people's expectations for the season while dragging coach Lovie Smith off the hot seat, so why can't the surprises continue? I mean, if
Jay Cutler
can play fairly well on a consistent basis, anything can happen.
Why they won't:
The offense isn't good enough, and the defense isn't good enough to overcome one of (statistically) the worst offenses in the league.
7.
Ravens
:
Why they will:
They've got plenty of talent at the WR position, and much of the time, QB
Joe Flacco
can even get his receivers the ball. Plus, there's always
Terrell Suggs
and
Ray Lewis
.
Why they won't:
Did you see the way the defense collapsed Monday vs. the
Texans
? That's unlike the Baltimore defense we're accustomed to seeing every season. That secondary struggles, as well.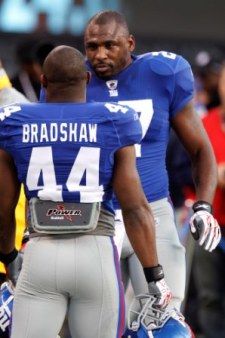 6.
Giants
:
Why they will:
The Giants offense, though beat up in the WR corps, still picks up the yards. Once they figured out their roles, the running back duo of
Brandon Jacobs
and
Ahmad Bradshaw
has been outstanding.
Why they won't:
For one,
Eli Manning
doesn't have very many healthy receivers. For two, the team won't stop turning the ball over to its opponents.
5.
Eagles
:
Why they will:
Michael Vick
,
LeSean McCoy
and
DeSean Jackson
can lead this team anywhere. The proof lies in the league-leading 402 yards of offense Philadelphia produces per game.
Why they won't:
Some injuries on defense – CB
Asante Samuel
, LB
Stewart Bradley
and DE
Brandon Graham
– certainly don't help. Plus, it seems like Vick would have to play perfect all the way through, doesn't it?
4.
Steelers
:
Why they will:
The Steelers played well without QB
Ben Roethlisberger
, and now with him in there – even though he's less than 100 percent – they're nearly unbeatable. Plus, you know,
Troy Polamalu
. They don't win 'em pretty, but they win 'em anyway.
Why they won't:
The offensive line isn't very good. Like, not very good at all.
3.
Saints
:
Why they will:
New Orleans has played progressively better as the season has neared its end. Even if the Saints can't catch the
Falcons
in the NFC South, the wild card should be there for the taking, and hopefully for them, they would catch one of the NFC West teams on the road.
Why they won't:
They're not as good as they were last year.
2. Falcons:
Why they will:
They have the quarterback, they have the running back, they have the receivers, they have the TE and they have the coaching (and a pretty decent defense). There's a lot to like about this Atlanta squad.
Why they won't:
Not a ton of guys on the team have been on teams that have made deep playoff runs. Unlike, say, the New Orleans Saints.
1.
Patriots
:
Why they will:
It's obvious. Rewatch their last two games – destructions of the Jets and the Bears.
Why they won't:
Can
Tom Brady
really keep up this unbelievable pace? Isn't the young – and, at times, ineffective – secondary eventually going to get the team in trouble? Especially if the Patriots face somebody like Philip Rivers or
Drew Brees
?
For more NFL news, rumors and analysis, follow @cbssportsnfl on Twitter and subscribe to our RSS Feed .