Posted by Andy Benoit

On Monday, Saints head coach Sean Payton moved his family to Dallas. On Tuesday, the city of New Orleans reacted. Jeff Duncan of the Time Picayune captured it well: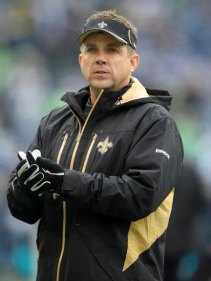 Payton is nobly respectful of his family and the demands his job places on them, and he values their happiness more than most head coaches I've met. If he's making the move to appease and reward them for their commitment, then his intentions are understandable and admirable.

But that doesn't make it the move right, and it will be far from popular.

Judging by the initial reactions from Saints fans around town, Payton will need to muster all of his considerable persuasion skills to sell the locals on it.

Understandably, Saints fans feel a sense of betrayal and skepticism.

After all, he's not moving the family to his summer home in Watercolor, Fla., or closer to his family's Midwestern roots.

He's moving to Dallas, a town Payton admittedly loves, where his former boss and deep-pocketed pal Jerry Jones operates the hated Dallas Cowboys.

Other pro sports head coaches have maintained dual residency during their careers (most notably Colts head coach Tony Dungy keeping his family in Tampa), but as Duncan points out, those coaches kept families in cities where they had been fired. Thus, there was never any chance of the coach returning there.

Payton wanted to live in Dallas when he first joined the Saints in 2006, but as he wrote in his book Home Team, "(GM Mickey Loomis) wasn't keen on that at all. Whoever came would have to be all in, he said. It was essential that the New Orleans Saints' head coach be as much a part of the team and the community as any player, any team official or any fan. This was not a job a head coach could just phone in."

Dallas is a nine-hour drive from New Orleans, so don't expect Payton to make many weekend trips home. This move is more for Payton's family than for Payton himself.

Loomis is on board this time. He said Tuesday, "Sean and I have discussed his decision to move his family to Dallas and like with any personal decision, it is important that he does what is best for his family."

Payton has said he won't commute back and forth – he'll spend the majority of his time in the Crescent City.

For more NFL news, rumors and analysis, follow @cbssportsnfl on Twitter and subscribe to our RSS Feed.