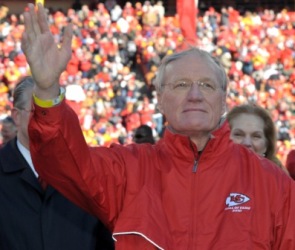 Posted by Josh Katzowitz
While most of those who play in the UFL toil in relative obscurity, the league's owners have done a pretty impressive job of hiring coaches who have big names and give some much-needed credibility to the league.
Among the biggest names are former
Giants
coach Jim Fassell (Las Vegas Locomotives), former
Cardinals
coach Dennis Green (California Redwoods), and former
Falcons
coach Jerry Glanville (just hired by the Hartford Colonials).
But perhaps the biggest get for the league came today when Marty Schottenheimer announced (
via Twitter,
naturally) that he is the new head coach and GM of the Virginia Destroyers.
This move was expected, but today's confirmation is sure to build excitement about the relocated UFL franchise (it formerly was known as the Florida Tuskers), especially considering Schottenheimer comes in with some serious credentials as an NFL coach (a 200-126 career record, which makes him, unfortunately for him, the winningest head coach never to take a Super Bowl title).
A quick story about Schottenheimer that I (speaking of timely!) heard just this week.
One Sunday, when Schottenheimer coached in Kansas City, his squad had just beaten its opponent 10-7, when
Chiefs
president Carl Peterson and his guest, pass offense guru and legend Sid Gillman, visited him in the postgame locker room.
Gillman, by that time long retired, continued to watch current game film to keep up to date on the latest happenings in pro football. Knowing that Gillman regularly watched film of his team, Schottenheimer asked Gillman what he thought about the Chiefs offense.
Gillman's response: "Marty, you have no offense."
For more NFL news, rumors and analysis, follow @cbssportsnfl on Twitter and subscribe to our RSS Feed.