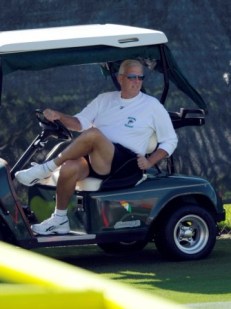 Posted by Josh Katzowitz
While taking part in a media conference call this morning to talk about his nomination to the
Patriots
Hall of Fame, Bill Parcells was asked about whether he planned to return to the NFL at any point.
Not surprisingly, the answer was no. But before you mutter, "Yeah, we've heard that before" (because we have), Parcells already has beaten you to it.
I'm done. I know I've said that before, so you better put it down in pencil," Parcells said. "My full intention is, I'm going to be 70 years old in August, and I'm enjoying my time now. I really left Miami about October 1 last year, and it is really the first time I've had any extended period of time to myself, and you get to do some things that I enjoy doing.
"I have a place in Saratoga, N.Y. that I like very much. And I'm currently speaking to you from Jupiter, Florida, which I've been here since in the mid-80s, and I love it here. So, it's a good time for me. And fortunately, I'm in good health and feel good. I still have a lot of things that I'd like to try to do, but I think I'm going to leave the NFL somewhere else now."
So, there you have it. Parcells is officially retired from the NFL. Unless, of course, he isn't.
For more NFL news, rumors and analysis, follow @cbssportsnfl on Twitter and subscribe to our RSS Feed .