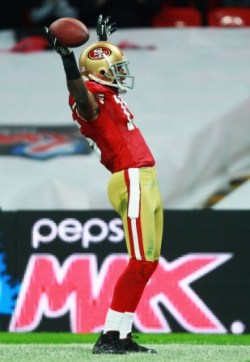 Posted by Josh Katzowitz
One of the biggest concerns – if not THE biggest concern – of players practicing with each other on their own during the lockout is the injury factor. Players aren't covered by their regular team insurance during these sessions, so if somebody gets hurt, they're on their own. There are no team trainers or team doctors at the practices -- nobody.
It certainly has to be worrisome for the players who are taking an enormous risk without pay, and though there were no injuries among the 40 or so
Giants
players who participated in a workout Tuesday, players and agents haven't forgotten what could happen if something goes wrong.
"It is dangerous," said Rich (Big Daddy) Salgado, the president of Coastal Advisors, an insurance company for players (via the
New York Daily News)
. "It's dangerous especially if a guy is a free agent and doesn't have a contract. Each player is only covered for a certain amount of money and (to get a payout an injury) has to be catastrophic. It has to be career-ending. It's not just for loss of time. It's not for if you're out for six weeks.
"And it can't make up for everything they'd lose. It can't make up for those numbers."
Though none of the Giants were officially talking to the media, one of the players told the
Daily News
(off the record) that they had made sure that the players were covered in some way by insurance -- for example, through COBRA, a family member's plan or a short-term policy.
And while the Giants have escaped injury so far, the same can't be said for
49ers
WR
Michael Crabtree
, who had to sit out the second practice for San Francisco's players Tuesday because of sore feet (this, a day after
he made some controversial statements
about 49ers QB
Alex Smith
).
Apparently, the cause of his injury is because the cleats he wore Monday were too new and he hadn't broken them in yet, a problem compounded by the Fieldturf at San Jose State.
"Everybody's good. Crabtree's all right," WR
Josh Morgan
told the
San Jose Mercury News.
"His feelings aren't hurt. Nothing wrong with him. Just his feet were too sore to come out here. That's all it is."
For more NFL news, rumors and analysis, follow @cbssportsnfl on Twitter and subscribe to our RSS Feed.