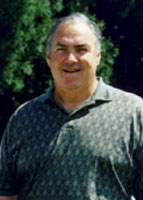 Posted by Josh Katzowitz
On Sunday, we brought you the sad news that Tom Martinez – the longtime mentor for
Patriots
QB
Tom Brady
– had announced
he had less than a month to live.
Quite obviously, the news hit Brady pretty hard.
As SI.com's Peter King points out in his
Monday Morning Quarterback,
Martinez's biggest impact in Brady's career was his role in developing and maintaining Brady's throwing mechanics.
"There is no one who knows more about throwing the football than Tom," Brady said. "And no one has meant more to me when it comes to throwing the football than Tom.
"We've been trying to get together this offseason for a session, and finally we met last Sunday at an indoor facility in San Carlos. We spent two hours there. He analyzed what I was doing, just like always. And when I got in the car with my dad afterward, I said to him, 'It's unbelievable how much he knows – how much he helps me.'"
Brady told King that he keeps a folder in his Blackberry that holds Martinez's most important mechanical tips.
"That is a collection of 16 years of what I've learned from Tom. It's my guide to stay right with my mechanics," Brady said. "Every time you step on the field, whether there's weather, whether you're on the road, where you've got a big pass-rush coming, it always comes down to mechanics. He instilled in me the importance of doing things the right way, every time.''
For Brady and for the rest of the football world who has been influenced by Martinez, a long-time coach at the College of San Mateo, it's been a tough, tough time since Martinez made his announcement on Facebook.
"It's sad,'' said former Iowa QB
Ricky Stanzi
, who worked with Martinez before the NFL Draft. "But what he would want is for me to not only learn from him myself but pass it on to others. I will. This is a man who didn't even know me, and he took me in like a son and taught me everything he knew for a short time - and had a big impact on me. I am so grateful just to have had the chance to be with him. I won't forget it.''
Photo courtesy of smccd.net.For more NFL news, rumors and analysis, follow @cbssportsnfl on Twitter and subscribe to our RSS Feed.