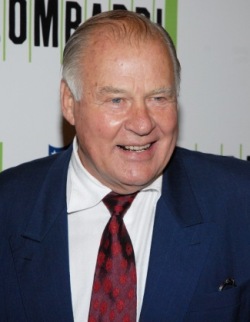 Posted by Josh Katzowitz
As the NFLPA and the NFL Alumni continue to bicker with each other – Alumni president George Martin said he STILL hasn't sat down with trade association executive director DeMaurice Smith to discuss his group's concerns – legendary
Packers
OL Jerry Kramer gave a clue to the possible reason both groups don't get along.
And he blames late executive director Gene Upshaw for the problem.
"The problem is we are not on the same page," Kramer, who made five All-Pro teams during his 11-year career, told
Packer Chatters
. "The alumni and the players need to have one voice and to be part of one organization, so you could focus on your objectives. The problem with that is that Gene Upshaw screwed the older players for so long, and so badly, that the guys can't get over it. There is still a lot of bad taste in our mouths from the Upshaw days. DeMaurice Smith is looked at with a jaundiced eye and we look at him with a show me attitude. A lot of guys are still sitting on the fence and waiting to see what happens."
The NFL, on the other hand, has been more helpful, Kramer says.
"The NFL is playing their games too, and muddying the water by helping the alumni," he said. "The NFL has loaned the alumni association money, for instance. Roger Goodell has really been doing a hell of a job up to this point, but I'm not sure how much further it will go. Goodell has made the 88 fund available, which is a dementia fund. He has also helped with the Mackey fund, in which players that take early retirement would be eligible for disability, which they weren't before. Goodell has really made some strides for the older players. It really comes down to this new collective bargaining agreement and if they can do something to improve the pension situation. Most older players are getting less than $500 dollars a month for their pension. That includes 180 Hall of Famers, I believe."
Look, we know Smith is extremely busy, but Martin has claimed that he's not even responding to requests to sit down and chat. And yes, Smith works for the current players and not for the old-timers. But somebody inside the NFLPA -- a player, an administrator, anybody -- needs to know that one day in the future, today's players are going to be the old-timers suffering from dementia and hobbled by injuries.
To ignore the NFL Alumni is not only inhumane. It's short-sighted and stupid.
For more NFL news, rumors and analysis, follow @cbssportsnfl on Twitter and subscribe to our RSS Feed.