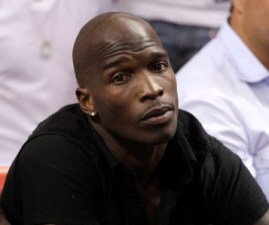 Posted by Josh Katzowitz
It was no big surprise when
Bengals
WR
Chad Ochocinco
went out of his way the other day
to praise
former Ohio State QB Terrelle Pryor after the two worked out together in South Florida.
After all, Ochocinco and Pryor share the same agent -- the all-mighty Drew Rosenhaus -- and Ochocinco is known for making exaggerated claims, especially when he's updating his Twitter feed.
So when asked on ESPN 1000 (via
Pro Football Talk)
in Chicago today about his scouting report on Pryor – who, um, has not been as well received by those who break down film for a living --Ochocinco doubled down on his original claims.
Terrelle Pryor's NFL future
Said Ochocinco: "I understand the whole hoopla everybody saying all this, you know, OK, he messed up. I had the first chance actually yesterday was my second day throwing with Pryor. Dude's arm strength [and] timing was unbelievable. I don't care what ESPN said, I don't care what they report, I saw with my own eyes. I've seen every NFL quarterback play. Dude, it was unbelievable. With the right coaching, he can become a great NFL quarterback because he has all the tools. He has all the tools that these scouts look for in a quarterback."
Ochocinco also pooh-poohed a question about whether the Rosenhaus connection played a part in his overexcitement. Naturally, Ochocinco denied that. Either way, it doesn't matter. Ochocinco isn't going to be drafting anybody anyway, and neither are any of the analysts who have studied tape on Pryor.
But if I was forced to choose, I'd go with the analysts before I believed anything Ochocinco said.
For more NFL news, rumors and analysis, follow @cbssportsnfl on Twitter and subscribe to our RSS Feed.