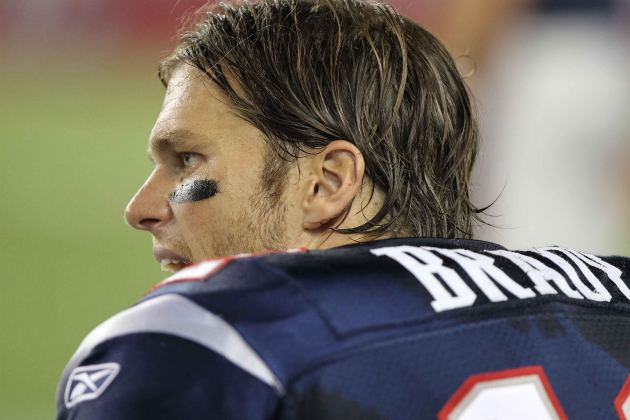 Posted by Josh Katzowitz
In one of the more awesome stories you'll read today (or whichever day you see this post), the
Boston Globe
has the obituary of the hair that
Tom Brady
chopped off this week. The story will make you laugh, it'll make you cry and it'll make you think about your own mortality.
For Brady's hair is bigger than the man himself. Brady's hair has a mythology of its own, and it deserved its own obituary when it departed this earth.
Luckily for all of us, writer Christopher Muther is just the man to take on the task of eulogizing the enigma known as the locks of Brady.
Just a little taste of the goodness that rests inside the link above that you, no doubt, need to click right now.
Born in Foxborough in 2009, Brady's flowing hair went on to achieve international stardom, becoming an object of adoration for some and abhorrence for others.

Shortly after it's birth, Tom Brady's Long Hair (known to family and friends as TBLH) drew attention for it's spunky personality and ability to excite and incite fans of the Patriots. The flowing locks at one time reached No. 12's shoulders. More recently, TBLH was bobbed to around chin length and seemed a bit more auburn than usual, a byproduct perhaps of summer sun and stress over the NFL lockout, now passed.

Initially accused of impersonating Canadian teen heartthrob Justin Bieber, TBLH soon developed its own rambunctious persona, growing at a rapid clip, and even traveling to Rio de Janeiro last year and disguising itself as a ponytail to evade paparazzi.
You really do owe it to yourself to read the rest of that obit. It's hair-raisingly fantastic.
For more NFL news, rumors and analysis, follow

@EyeOnNFL

on Twitter and subscribe to our
RSS Feed
.