By C. Trent Rosecrans
When it comes to baseball facial hair, all the glory seems to go to the closers -- from Rollie Fingers to Rod Beck to the modern-day duo of
Brian Wilson
and
John Axford
. Wilson's beard has made him baseball's version of Peyton Manning -- appearing in more commercials than games. And then there's Axford, the
Brewers
' closer won the title of Mustached American of the Year from the American Mustache Institute, despite the fact he's Canadian.
Well, why should closers have all the fun? We need to get back to the glory days of the 70s and 80s when mustaches weren't just for the closers, they were for everyone in baseball. So, with that in mind, here is some of baseball's best mustaches, beards and other facial hair variations that are sported by players other than closers.
The outfielder -- Toronto's Eric Thames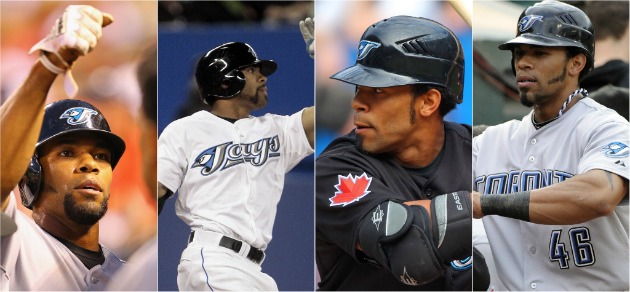 Thames gets bonus points for versatility, changing his facial hair throughout the season, from simple stubble to some fantastic sideburn-mustache combos. Kudos to Thames for several of his combinations and his sheer willingness to experiment. A true All-Star in terms of facial hair.
The infielder -- Seattle's Brendan Ryan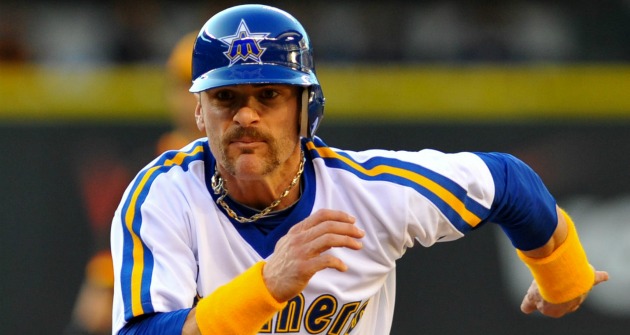 Ryan finished the season clean-shaven, but hopefully he's using the offseason to get this glorious 'stache back in shape for spring training. Ryan also knows how to sport some awesome stirrups, so the man knows his style.
The starter -- Minnesota's Carl Pavano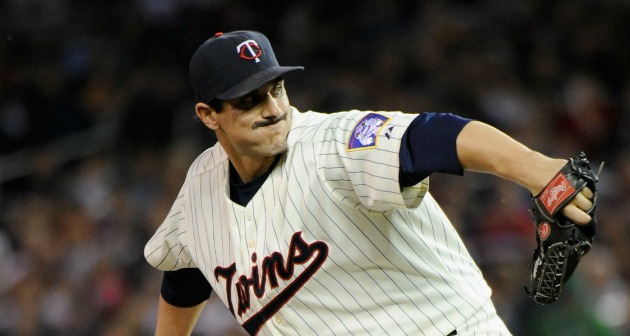 Pavano's 'stache has its own Facebook page, as well it should.
The middle reliever -- Cincinnati's Sam LeCure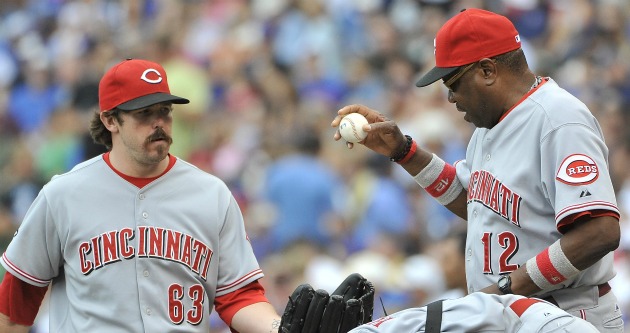 LeCure used his mustache to raise money for prostate cancer as part of the Movember movement. While a native of Missouri, LeCure went to college at Texas, so he's taken note of the great gunslingers of the old west for inspiration for his 'stache.
The manager -- Seattle's Eric Wedge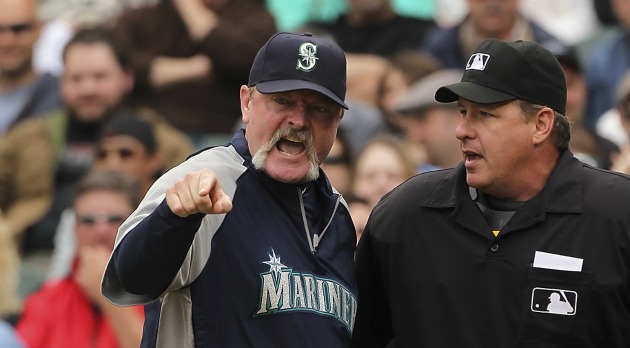 Like Ryan, Wedge shaved late in the 2011 season. Let's hope Wedge brings back the mustache -- which just commands respect.
The bench coach -- Tampa Bay's Dave Martinez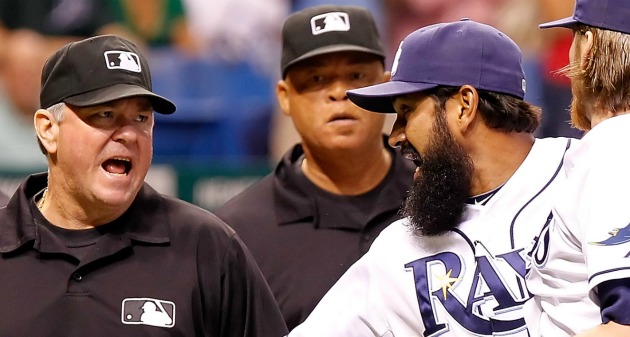 Martinez didn't shave his beard, but he did give it a good trim late in the season. But you've got to give the guy credit for keeping that glorious monster alive during a Florida spring and summer. Sure, Tropicana Field is air conditioned, but you've got to leave the ballpark sometimes and that humidity is deadly.
The umpire -- Jim Joyce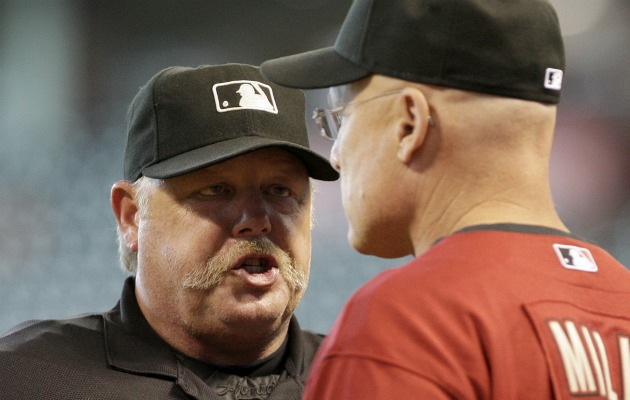 Joyce became a household name for the way he handled his blown call costing Armando Galarraga a perfect game in 2010, but his mustache screams authority and confidence, meaning we believe him now when he says out or safe -- no matter what's happened in the past.
The mascot -- Mr. Redlegs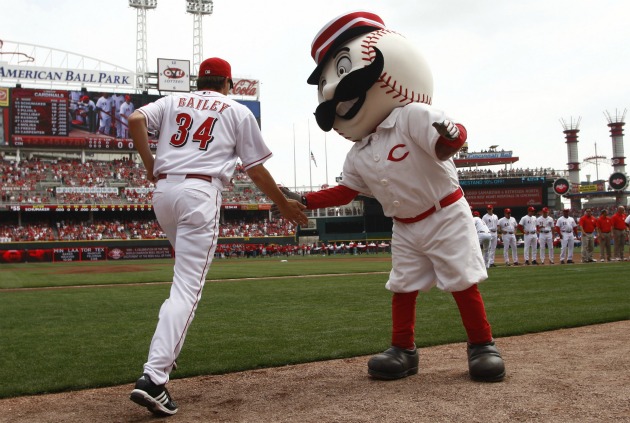 Mr. Met is probably the best mascot in the game, but the Reds took the Mr. Met template and one-upped him with a handlebar mustache -- which is like the bacon of facial hair, it makes everything better.
For more baseball news, rumors and analysis, follow @EyeOnBaseball on Twitter, subscribe to the RSS feed and "like" us on Facebook.