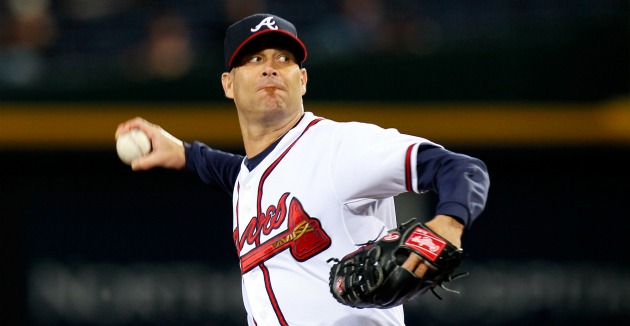 By C. Trent Rosecrans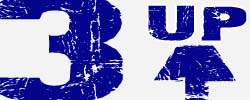 Tim Hudson, Braves -- While the baseball world was focused on Zack Greinke's first start as a member of the Brewers, the Braves' starter was sort of overlooked. Not after the game. Hudson allowed just one hit in his shutout victory, a fourth-inning double to Rickie Weeks. Hudson walked Weeks with two outs in the ninth, the only walk he allowed in the game. He struck out six.
Aneury Rodriguez, Astros -- Making his first big league start, the 23-year-old Rodriguez allowed just one hit -- a triple by Chris Valaika -- in his five innings of work against the Reds at Great American Ball Park. Unfortunately for Rodriguez, closer Brandon Lyons blew a 2-0 lead in the ninth to deny him the victory. A Rule 5 pick from the Rays in December, Rodriguez had made nine relief appearances before replacing Nelson Figueroa in the rotation on Wednesday.
Adam Lind, Blue Jays -- Lind went 4 for 4 with a two-run homer in the Blue Jays' 3-2 victory over the Rays, his fourth multi-hit game in a row. He's hit in each of his last nine games, going 18 for 35 with five homers and 13 RBI in that stretch.
---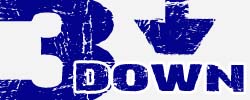 Los Angeles Dodgers -- The team may not be able to pay its players (well, MLB will cover them, so no worries for the players), MLB vice president Rob Manfred said Frank McCourt isn't cooperating with the commissioner's office, Andre Ethier didn't play on Wednesday with a shoulder injury, Jonathan Broxton was shut down with a shoulder injury -- oh, and the team lost to the Cubs. But hey, the throwback uniforms were pretty cool (but not as cool as the Cubs').
Boston rain -- Ervin Santana had a no-hitter after five, but rain delayed the game, halting his no-hit bid. He was replaced by Rich Thompson after the rain delay of 2:35. Santana had struck out seven in four innings, walking one and hitting another. The Angels had a combined no-hitter into the seventh inning before Jed Lowrie broke it up with a single. The game started at 7:10 p.m. ET and didn't end until 2:45 a.m. ET Thursday morning, a 5-3 Angels victory in 13 innings.
Cardinals defense -- The Cardinals had four errors in Wednesday's 8-7 loss to the Marlins. Yadier Molina, the best defensive catcher in the game, had two errors and pitcher Chris Carpenter added a pair himself.
For more baseball news, rumors and analysis, follow @cbssportsmlb on Twitter or subscribe to the RSS feed.