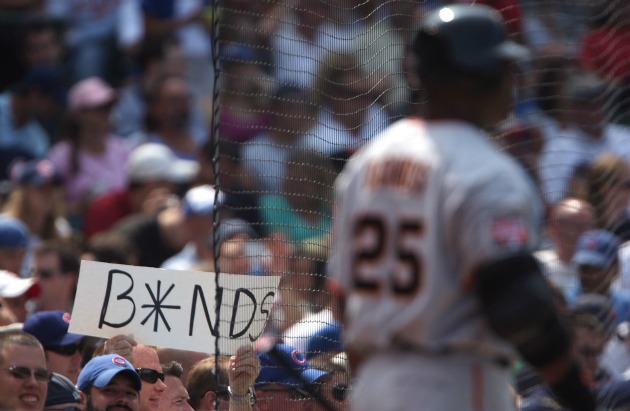 By C. Trent Rosecrans
If steroids have clouded the Hall of Fame voting the last few years, a hurricane is coming in 2013.
While the Hall of Fame is the ultimate honor for a baseball player, we all know there's a difference between the Babe Ruth, Hank Aaron, Willie Mays Hall of Famers and the Phil Rizzuto, Andre Dawson, Jim Rice Hall of Famers. While Jeff Bagwell, Mark McGwire and Rafael Palmeiro were probably better than the later group, they certainly don't belong with the former. That changes next year.
In December, members of the Baseball Writers Association of America that are eligible to vote for the Hall of Fame will receive their ballot and on that ballot will be baseball's career home run leader and perhaps its greatest pitcher. While most voters agonize over their votes and research each and every name in front of them, Barry Bonds and Roger Clemens shouldn't take time. In a perfect world, a world where the only considerations are on the Baseball-Reference.com page, more time would be spent putting ink to paper than actually breaking down the candidacy of Bonds and Clemens.
This, as we know, is not a perfect world. And the Hall of Fame debate, which has always been hotly contested, takes on a different debate with the class of 2013. For the first time not only will Bonds and Clemens be eligible for the Hall, so too will Sammy Sosa and Mike Piazza. While Sosa and Piazza aren't in the same class as Bonds and Clemens, they do have 1,036 homers between them and without allegations of steroid use, they'd be no-doubters as well.
As long as the Hall doesn't have any guidelines for the voting bloc, there will be a mixture of four types of voters when it comes to steroids:
1. Hardline no: These are the folks who don't vote for Bagwell. If there's even a rumor about a player having a zit on their back, these defenders of the Hall will keep a player out.
2. Proof only: Here's where it gets tricky -- some voters want hard evidence before they keep a player out. But what's the line here? Is it a failed test like Palmeiro? Or is it overwhelming evidence such as the cases against Bonds and Clemens? And then what about the Mitchell Report? Is that good enough? And then there's other ties, like Sammy Sosa, who was never suspended and not in the Mitchell Report, but just about everyone suspects he used.
3. Worthy before PEDs: Then there's the "he was a Hall of Famer before steroids." This is the argument you can use to OK Bonds and Clemens, while rejecting the likes of McGwire and Sosa. This, though, assumes you can tell when a player started using steroids just by their head growth or some other assumed symptom.
4. Numbers voters: Finally there are those who say the only thing we know is the results that were on the field. We don't know the extent of steroid use during the so-called steroid era or how much the results were changed by their usage or even who exactly did or did not use them.
In the end, the results are likely to say more about the voting bloc than the players themselves -- and as many people who get upset about the voting every year will get louder next year as the steroid question will divide almost all baseball fans. Here's a quick look at the new players who will be on the 2013 ballot:
Craig Biggio -- Biggio finished his career with 3,060 hits and nearly 300 home runs (291). The seven-time All-Star put up a career line of .281/.363/.433. He started his career at catcher before moving to second base and was the face of the Astros, playing 20 years in Houston. And despite his close association with Bagwell during their playing days, he hasn't been associated with Bagwell's alleged steroid use. In the end, his squeaky-clean image could do as much to aid his Hall candidacy as his numbers.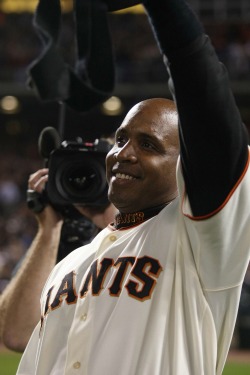 Barry Bonds -- And this is where it gets real. Bonds has more home runs (762) in the history of the game, had a career OPS of 1.051. A seven-time MVP, Bonds may be the best hitter in the history of the game. And then there's Game of Shadows and BALCO -- the baggage surrounding Bonds is as big as his batting helmet. The common belief is Bonds didn't start using steroids until seeing the hoopla around Sosa and McGwire in 1998, and by that time he already had three MVPs under his belt. A great player and future Hall of Famer before the 1998 season, he hit 351 home runs from 1999-2007, breaking McGwire's single-season mark with 73 home runs in 2001.
Roger Clemens -- Like Bonds, Clemens had a Hall of Fame career before suspicion of steroids. Clemens had three Cy Young Awards in his first eight seasons, before going on to win four more later in his career. Clemens finished his carer with a 354-184 mark, a 3.12 ERA and 4,672 strikeouts, third all-time after Nolan Ryan and Randy Johnson.
Steve Finley -- The outfielder had a solid 19-year career, picking up 2,548 hits, 304 home runs and 320 stolen bases, to go along with five Gold Gloves. A fine career, but not a Hall-worthy one.
Julio Franco -- Franco's a better candidate for Ripley's Believe It or Not than the Hall of Fame. Franco played his last game at the reported age of 49 in 2007. In his 23 seasons, he hit .298/.365/.417, collecting 2,586 hits. In addition to his 23 seasons in the big leagues, he had two years in Japan, another in Korea and played his last season in Mexico. A three-time All-Star, he also won a batting title in 1991 with a .341 average. He won't be voted into the Hall, but he had one amazing career.
Roberto Hernandez -- A closer, Hernandez finished his career with 326 saves and a 3.45 ERA. He had a good career, but is unlikely to stay on the ballot more than one year.
Kenny Lofton -- Because Lofton played in the steroid era, his talents may be under-appreciated. A leadoff man, Lofton finished with a .299/.372/.423 line, stole 622 bases and had 2,428 hits. He also had 130 homers, winning four Gold Gloves and appearing in six All-Star Games. A premier defensive player, Lofton has a better case than you'd think at first glance.
Jose Mesa -- Mesa's numbers are just a tick below Hernandez's, finishing with 321 saves and a 4.36 ERA.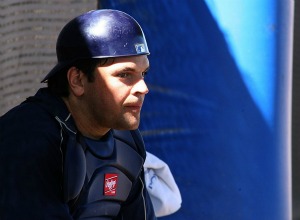 Mike Piazza -- If there are whispers, but no proof, that Bagwell used steroids, there are shouts that Piazza did, despite the same lack of hard evidence. The best offensive catcher of the modern era, Piazza had 427 home runs and hit .308/.377/.545 in his 16 seasons. He wasn't considered a good catcher, but that was beside the point -- Piazza was a middle of the order presence. Without steroids involved in the discussion, there's no discussion of whether he's in or not. But that's not the world we live in.
Curt Schilling -- Jack Morris' candidacy has been built largely on his postseason exploits -- and with all due respect to Morris, he can't hold a candle to Schilling's postseason accomplishments. Morris was 7-4 with a 3.80 ERA in 13 postseason starts. Schilling was 11-2 with a 2.23 in 19 postseason starts, winning four of his seven World Series starts. In 20 years in the big leagues, Schilling was 216-146 with a 3.46 ERA, but that was done in a much better offensive era than Morris' 3.90 ERA. Injuries throughout his career kept his career numbers down, but his candidacy will be heavily debated from both sides -- and in a rarity, it may be an old-fashioned baseball debate, not one about steroids.
Sammy Sosa -- Sosa will likely be remembered as much for his sudden inability to speak English when facing Congress as his 609 home runs. He's the only player to hit 60 or more home runs in three different seasons, but he didn't lead the league in homers in any of those three seasons. He reportedly tested positive during the 2003 PED survey test. On sheer numbers, he's tough to pass up, but with the steroid question, he's unlikely to get in.
David Wells -- Wells no doubt got bigger throughout his career, but the belief is he did it the old fashioned way -- by eating. Never small, Wells went 239-157 for nine different teams in parts of 21 seasons, but his 4.13 ERA will make him easy to keep out of the Hall of Fame. He was 10-5 with a 3.17 ERA in 27 postseason games and 17 starts.
For more baseball news, rumors and analysis, follow @EyeOnBaseball on Twitter, subscribe to the RSS feed and "like" us on Facebook.