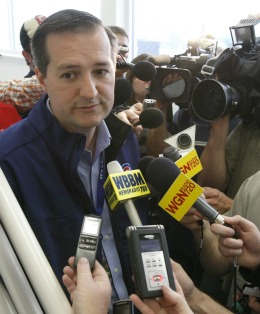 By C. Trent Rosecrans
The Cubs announced the firing of Jim Hendry today, but the decision was made July 22 and Hendry had been working as the ex-general manager for nearly a month.
"At the moment I decided we needed to make a change, I thought the right thing to do was to let him know," Cubs owner Tom Ricketts said in a press conference at Wrigley Field on Friday. "In that conversation I said we had work to do, we had a good draft, we had a great draft, and we had to make sure those players went from that trade board to the our organization and we had a trade deadline coming up. We needed someone to get through those hurdles."
Besides getting rid of outfielder Kosuke Fukudome at the deadline, Hendry didn't do anything else at the July 31 non-waiver trade deadline.
This week, however, the team did spend $12 million in signing bonuses to its draft picks including $2.662 million to first-round pick Javier Baez, an infielder and $2.5 million to 14th-rounder Dillon Maples, a right-handed pitcher, who had a scholarship to kick at North Carolina and had demanded at least $3.5 million going into the draft. The team also signed the sons of two well-known athletes, outfielder Shawon Dunston, the son of the team's former shortstop, and first baseman Trevor Gretzky, the son of hockey legend Wayne Gretzky.
Although a decision had been made before the deadline, it seemed odd that the team would keep Hendry on. Ricketts said it didn't influence Hendry's decisions at the deadline, however the lack of moves may show otherwise.
"He never missed a beat," Ricketts said. "It's a credit to his character that we were able to operate the way we did and get the job done," Ricketts said. "We had the trade deadline coming up and I didn't think it made any sense to change horses mid-stream."
For more baseball news, rumors and analysis, follow @eyeonbaseball on Twitter or subscribe to the RSS feed.