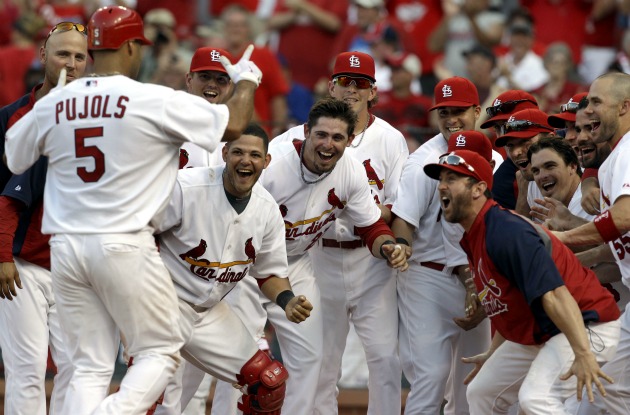 By C. Trent Rosecrans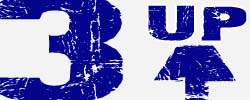 Albert Pujols, Cardinals -- You didn't think Pujols would struggle all season, did you? After hitting just two home runs in all of May, Pujols has three so far in June, including two on Saturday. His second -- a solo shot with two outs in the 12th -- gave St. Louis a 5-4 victory over the Cubs.
Matt Kemp, Dodgers -- Like Pujols, Kemp hit two homers on Saturday -- a solo shot in the seventh and a grand slam in the eighth, tying the game at 7. He finished the game with six RBI, adding another in the Dodgers' four-run 11th inning.
Dillon Gee, Mets -- The Mets rookie improved to 6-0 throwing seven scoreless, while allowing four hits. He walked two and struck out two, toping Jair Jurrjuns and the Braves.
---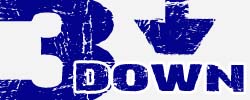 Jonathan Papelbon, Red Sox -- Papelbon lost his cool and nearly cost his team the game. Brought in with a 7-3 lead in the ninth, the A's jumped on Papelbon for three hits and four runs. Both Papelbon and catcher Jason Varitek were tossed for arguing balls and strikes with home-plate umpire Tony Randazzo. While Randazzo may have overreacted to the pouting Papelbon, there's no excuse for Papelbon rushing Randazzo and bumping him. Expect a suspension for Papelbon.
Ichiro Suzuki, Mariners -- For the third day in a row, Suzuki was hitless, going 0 for 4 in a 3-2 loss to the Rays. He now has 20 hitless games this season. His .261 batting average is his lowest at this point in his 11-year career. Only once, in 2008, has his batting average been less than .300 on June 5.
Ernesto Frieri, Padres -- Heath Bell was set to get a much-deserved night off, having worked five of the last seven days with the Padres leading 6-2 going into the ninth. Frieri walked the first batter he faced and then gave up a single, forcing Bud Black to call on Bell, who picked up his 16th save, and sixth in the team's last eight games.
For more baseball news, rumors and analysis, follow @cbssportsmlb on Twitter or subscribe to the RSS feed.