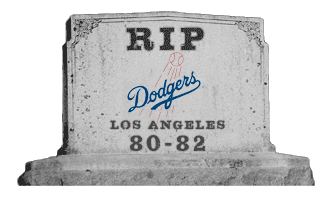 As the sports world waits for the crowning of a champion, 22 other teams are busy preparing for spring training. What went wrong for these teams, and what does 2011 hold? MLB Facts and Rumors here at CBS Sports will be answering those questions through all of October. Today: The Los Angeles Dodgers.
Things looked promising after 2009, when the Dodgers won their second consecutive National League West title and made it two straight trips to the NLCS.
And yet somehow, by the time camp broke in 2010, it was clear that this was a team that was in for a long season. The ongoing divorce of owners Frank and Jamie McCourt had generated sensational headlines and hamstrung the team financially. Without financial flexibility, general manager Ned Colletti was unable to add the pitching the Dodgers needed.
The result was an 80-82 season filled with frustration and distractions, and one of baseball's proudest franchises is in trouble if the ownership mess isn't straightened out soon.
WHAT WENT WRONG
Pitching was an issue throughout the season, as there wasn't enough in the rotation to back up
Chad Billingsley
and
Clayton Kershaw
(though
Hiroki Kuroda
was a nice surprise) and the bullpen caused as many fires as it put out.
George Sherrill
collapsed, and closer
Jonathan Broxton
pitched himself out of a job.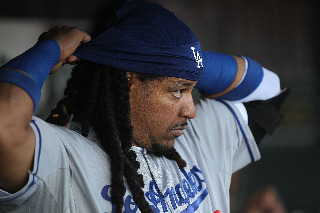 The offensive picture might have been a lot different if their $20 million slugging outfielder had shown up, figuratively or literally. Instead of vintage
Manny Ramirez
, they ended up with a post-suspension slap hitter who seemed dedicated to finding ways not to play baseball. He had just 196 at-bats and hit eight homers, not exactly what the Dodgers were hoping for.
Ramirez wasn't alone as a distraction. Coming off a big season,
Matt Kemp
saw his batting average drop nearly 50 points, looked lost at times in the outfield after winning a Gold Glove the year before, and was constantly in a beef with someone. He clashed with teammates, coaches and staff.
Russell Martin
continued to struggle with his injuries, and
Andre Ethier
broke his finger in May and never was the same.
Rafael Furcal
and
Vicente Padilla
also spent time on the DL.
WHAT WENT RIGHT
Ethier took steps forward despite his finger issue, and Kershaw and Billingsley stepped up.
Hong-Chih Kuo
was a revelation in relief, and he and rookie
Kenley Jansen
give the Dodgers some good options at the end of the pen in the future.
Beyond that, good news was pretty tough to find.
HELP ON THE WAY
The minor-league ranks were thinned when Colletti, badly misreading his club's potential, decided the Dodgers were still in contention and shipped out a ton of players in trades for
Ted Lilly
,
Scott Podsednik
,
Ryan Theriot
and
Octavio Dotel
– none of whom was signed past 2010.
Colletti's shopping spree didn't leave the cupboard completely bare. The closest they have to actual help from the minors is probably outfielder Trayvon Robinson, who upped his stock in a big way this season.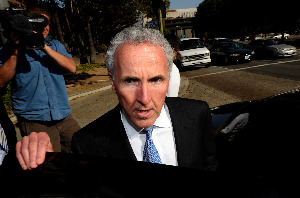 EXPECTATIONS FOR 2011
It will depend almost entirely on what happens with the McCourt mess. The team could be tied up in court and financially hamstrung. Commissioner Bud Selig or the courts could force the McCourts to sell, giving the team a new lease on the future.
SUGGESTIONS FOR 2011
The Dodgers have got some decisions to make.
One is on Matt Kemp. They need to get everybody into a room and work this thing out once and for all, or cut their losses and just admit they can't get along. He has trade value.
Another is Martin. He's just not the same player he was a couple of years ago, and now he's coming off hip surgery and he could make as much as $7 million in arbitration. With the promising
A.J. Ellis
on board, they might be better off trading Martin before he puts up another .248/.347/.332 and loses all his value.
Word is that Lilly is open to returning, and that would be money well-spent -- they don't want to enter next season short in the rotation again.
2011 PREDICTION
The McCourts' drama shows no sign of abating, and even if they put the team on the market tomorrow, it's unlikely a sale could be completed in time to solidify the Dodgers' situation in time to help 2011. An unproven, rookie manager, plenty of drama – this doesn't look like the recipe for immediate success. Tough to see the Dodgers finishing better than third in the division.
Check out the rest of the
R.I.P. reports here.
-- David Andriesen
For more baseball news, rumors and analysis, follow @cbssportsmlb on Twitter or subscribe to the RSS feed .