Posted by Andy Benoit

UPDATE 7:20 p.m. EST: ESPN's Adam Schefter is reporting that the union is poised to decertify on Friday. He quotes one person saying "Get ready for this to blowup (Friday)."

----------

We'll paint the scene for Thursday night in the ongoing labor negotiations. it's around dinnertime in Washington DC and the NFLPA has just left the building.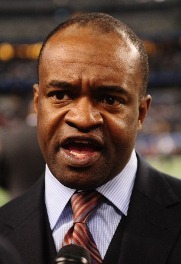 There have been no face-to-face talks between NFL players and owners over the past 24 hours. The owners have been on a conference call throughout the early part of the evening. (All 10 members of the NFL labor committee sans Robert Kraft, who is in Israel, are said to be in on the call.)

At around 6:30, NFLPA spokesman George Atallah tells reporters, "We're not going to sit and wait in the building for them to figure out what they want to do."

Bob Glauber of the New York Post reports shortly after that, that NFLPA officials expected to hear back from the NFL by 5 p.m., but so far there has been no word. So, union leader DeMaurice Smith sent his reps home. But those reps will return for negotiations if asked.

However, minutes later, Atallah tweets that the NFLPA has learned that the owners broke for dinner, and that there will be no negotiating tonight.

Finally, to cap it all off, NFL lead negotiator Jeff Pash suggests to reporters that the NFLPA is not fully committed to working out a new CBA. He does, however, indicate that another extension could be possible.

What does it all mean? Impossible to say without being in the room. But on the surface, it appears little progress was made Thursday. (But that's only on the surface.)
P.S. after the building cleared out, multiple news outlets reported that Smiths'
2 p.m. update to players on Friday
will not contain any earth-shattering news, but rather, just a standard update. Given that the CBA extension expires at 5 p.m. EST Friday, no earth-shattering news by 2 p.m. might in and of itself be earth-shattering news.
For more NFL news, rumors and analysis, follow

@cbssportsnfl

on Twitter and subscribe to our
RSS Feed
.