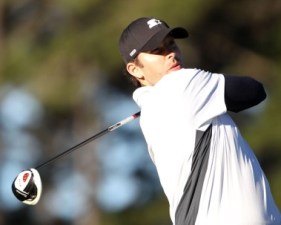 Posted by Josh Katzowitz
If
Cowboys
QB
Tony Romo
somehow made the U.S. Open tournament field – after hacking his way through all the qualifiers – it'd be one hell of an interesting story. Instead, on the first day of qualifying today, Romo shot an 9-over par 81 at Stonebridge Ranch Country Club in McKinney, Texas and didn't make the cut to move on to the sectional qualifiers.
Romo would have needed to finish in the top-10, but unlike last year when he made it to the sectionals, he failed to move out of local qualifying.
"It's just frustrating with the score, but I hit the ball solid,'' Romo told the
Dallas Morning News.
"I haven't played that much lately anyways so I wasn't expecting too much. But it's fun to compete. It's fun to test your game.
"The golf course is probably the toughest in the area but when you add the USGA with their greens and some of the pin placements, then add to that the wind, it was a monster today. It was as tough as I've seen it out here.''
According to the paper, Romo finished with only one birdie, five bogeys, a double-bogey and a face-palming triple bogey.
For more NFL news, rumors and analysis, follow @cbssportsnfl on Twitter and subscribe to our RSS Feed .