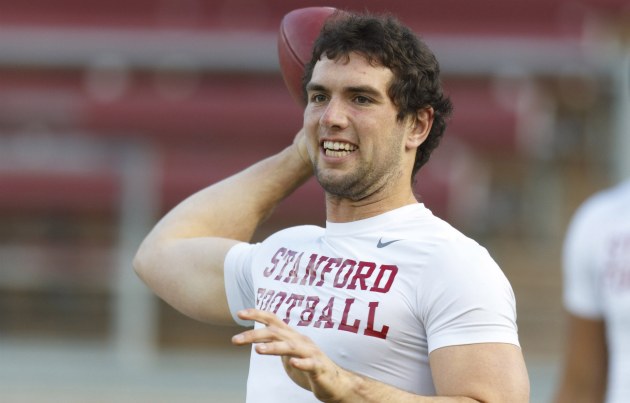 By Josh Katzowitz
As we enter the final weekend of the season, a number of squads are just playing out the string, hoping to put a solid performance on film, ready to clean out their lockers and look ahead to next year. While only four games on this week's schedule mean absolutely nothing in terms of the postseason, quite a few of those teams are just looking to play spoiler.
And looking to the 2012 draft, where they can begin to rebuild their team or shore up that one position that could put them over the hump for next season. That's why we're taking the 10-worst teams in the league this year and finding one major flaw that needs to be fixed from April 26-28 in New York City's Radio Music Hall.
For these teams -- and their fans -- the time has come to salivate at the prospects of landing the exact right guy that could change their fortunes for years to come.
10.
Bills
:
Defensive line
-- I didn't like the
Ryan Fitzpatrick
$59 million extension earlier this year, and I hate it now. But I think Buffalo has other concerns for the moment, and they come on defense. For one, Buffalo has a tough time stopping the run. First-round pick
Marcell Dareus
has been a bit inconsistent at the nose tackle, but he also has the ability to play like a monster. The 3-4 ends, though, need to be better. Injured tackle
Kyle Williams
obviously will help when he returns next season, but the ability to rush the passer once in a while also would help (Buffalo's 25 sacks ranks 30th in the league).
9.
Dolphins
:
Quarterback
-- Look, the Dolphins have some talent. They proved that when Tony Sparano's job was on the line, and they started winning games. They proved it by nearly beating
Tom Brady
, and they proved it by nearly beating
Tim Tebow
(that last point was a joke). While
Matt Moore
has been much better than expected after taking over for
Chad Henne
, he's a Band-Aid. I think most of us would agree that Henne isn't the answer as the starter, and perhaps, he and Moore could have a battle to see who could back-up a legit starting quarterback.
Reggie Bush
established himself as a 1,000-yard rusher, and with a talented quarterback like Robert Griffin III (if he lasts that long in the draft), the Dolphins could begin pushing for AFC East crowns.
8.
Browns
:
Pass rushers
-- Cleveland got two defensive linemen early last year (tackle Phil Taylor in the first round and end
Jabaal Sheard
in the second), and they've done a nice job on the left side of the defensive line. But the defense ranks 25th in the league in sacks, and defensive end
Jayme Mitchell
hasn't had a great season.
Marcus Benard
, coming off a solid rookie season last year, is on IR, and if the Browns could get one more high-end rusher in the draft, they'd have talent and depth.
7.
Redskins
:
Quarterback
-- It's probably time for Mike Shanahan to come to the realization that his quarterback picks the past two years have been disastrous (Donovan McNabb,
Rex Grossman
,
John Beck
). He said the other day that the rebuild of this franchise has taken more time than he thought, but a standout quarterback obviously would help that process along. Shanahan also said that there was no question in his mind that he'd be back next season, but unless he finds a way to invigorate his offense, that might be a different story this time next year.
6.
Chiefs
:
Right tackle
-- Looking across Kansas City's depth chart, there's not one position group that so obviously needs to be overhauled. The Chiefs have talent, even if some of those positions don't have much depth. But right tackle
Barry Richardson
has badly struggled this season. According
Pro Football Focus
, Richardson is the worst-rated offensive tackle in the league (the decision to cut
Jared Gaither
near the end of the season was a bad one). Left tackle
Branden Albert
is solid, but the right side of the line needs to be reworked.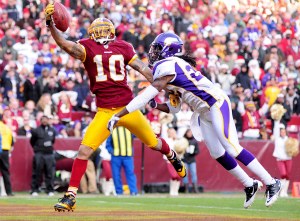 5.
Buccaneers
:
Run defenders
-- The Buccaneers tried to shore up their defensive end spots last draft, taking
Adrian Clayborn
in the first round and Da'Quan Bowers in the second round. Considering Tampa Bay ranks dead last in sacks, the experiment hasn't paid off immediate dividends. But the Buccaneers are also terrible against the run, and even though tackle
Albert Haynesworth
has played better than most of us had a right to expect, there are still huge holes to fill in the lineup.
4.
Vikings
:
Secondary
-- The Vikings rank as the 31st-worst defense in the NFL, but in reality, their front seven has talent (for instance,
Jared Allen
,
Kevin Williams
and
Chad Greenway
). Minnesota lost
Antoine Winfield
(its best corner) early in the year,
Chris Cook
has legal troubles, safety Jamarca Sanford has struggled badly and the rest of the safeties have been ravaged by injuries. It's no wonder opposing quarterbacks dominate the Vikings defensive backs. On the season, Minnesota has recorded seven interceptions, worst in the NFL. The Vikings need to find somebody who can force turnovers in order to improve this unit.
3.
Jaguars
:
Receivers
– Oh, how they need receivers. Yes,
Blaine Gabbert
has been, by far, the worst rookie quarterback to play this year, but Jacksonville, even with new ownership and a new coach, probably needs to give him more than a season to see if he's a quarterback of the future. He also needs somebody who can catch his passes. Here are Jacksonville's top-three receivers:
Mike Thomas
, Jarret Dillard, and yeah, nobody else. In fact, there's a good chance running back
Maurice Jones-Drew
will end up as the team's leading pass-catcher this season. Hard to blame Gabbert completely when his receiving corps is so bad.
2.
Colts
:
Running backs
-- Assuming
Peyton Manning
returns healthy next season -- admittedly, a huge assumption -- his receivers should continue to be fine (this, of course, depends on what happens with free agents
Reggie Wayne
and
Pierre Garcon
). But we've seen this year that without a running game, a Manning-less Colts squad has very little chance of doing anything (mostly because Manning makes up for SO many team deficiencies).
Joseph Addai
, who's averaging 3.8 yards per carry and probably won't get to 500 rushing yards on the season for the second year in a row, might be released into free agency, and
Donald Brown
, while improved, isn't a legit No. 1 running back. The Colts obviously have a big decision to make regarding Manning and Andrew Luck, but taking a running back probably wouldn't be a bad idea.
1.Rams:
Offensive linemen
-- There's been talk that maybe the
Rams
should grab Luck if they end up with the No. 1 pick. Which, with
Sam Bradford
on the team, would be ludicrous. Instead, St. Louis should be focused on how to put together an offensive line that doesn't lead the league in sacks allowed. The biggest problem, not including injuries to
Jason Smith
and
Jacob Bell
that have hurt the unit, has been the line's interior. Linemen aren't the sexiest position, but damn, St. Louis needs to find some that can stay healthy and keep Bradford and
Steven Jackson
out of danger.
For more NFL news, rumors and analysis, follow

@EyeOnNFL

on Twitter, Like Us on Facebook, subscribe to our NFL newsletter, and while you're add it, add our
RSS Feed
.