Posted by Andy Benoit

One of the best things about the draft is that from it we can find out what teams really think about their current players. Excluding examples of teams filling obvious needs, here are some of the more revealing draft picks from 2011, with a quick blurb of what the team was really saying by making this pick.

Dallas Cowboys

1st round, Tyron Smith, OT, USC
Many believe this pick means that our left tackle Doug Free will move to the right side. That could be. But we can cross that bridge later. Right now, we're just glad to have an upgrade over slow-footed right tackle Marc Colombo.

3rd round, DeMarco Murray, RB, Oklahoma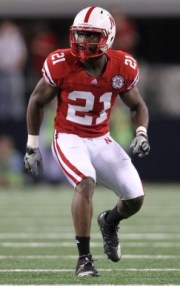 The rumors about Marion Barber being on the way out are true.

New York Giants

1st round, Prince Amukamara, CB, Nebraska
We are tired of waiting on Aaron Ross to polish up and stay healthy.

2nd round, Marvin Austin, DT, North Carolina
Does RFA Barry Cofield want to play hardball for a long-term contract now?

3rd round, Jerrel Jernigan, WR, Troy
OK! OK! Sinorice Moss was a bust.

6th round, Tyler Sash, SS, Iowa
We haven't been pleased with the play of Michael Johnson the past few years. Now, thanks to one of the highest rated safeties in the draft falling clear down to Round 6, we can do something about it.

Philadelphia Eagles

2nd round, Jaiquawn Jarrett, FS, Temple
Free agent Quintin Mikell might not be back after all. We historically get rid of defensive players a little too early rather than risk holding them a little too late. Mikell will be 31 in September.

3rd round, Curtis Marsh, CB, Utah State
We need some competition for starting corner Dmitri Patterson.

4th round, Alex Henery, K, Nebraska
We gave David Akers a transition player tag because we don't want him here past 2011 (if that).

Washington Redskins

1st round, Ryan Kerrigan, OLB, Purdue
We don't like Andre Carter (he's a free agent anyway). And we acknowledge that Lorenzo Alexander is a versatile role player, not a starter.

Check back throughout the week for other division's Draft Truths Revealed. To see all Draft Truths Revealed, click the "Draft Truths" tag.