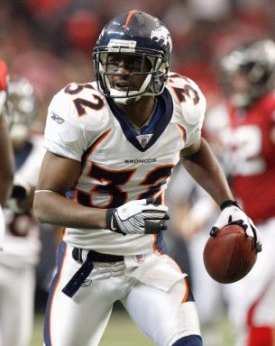 Returning to the team where he made his only two Pro Bowl appearances, CB Dre Bly has signed a two-year free agency deal with the
Lions
, the team announced today
He earned Pro Bowl honors in 2003 and 2004, and after he was traded to the
Broncos
in 2007, he had a nice season, snagging five interceptions. He spent last year in San Francisco, and, in at least one incident, he embarrassed himself by celebrating an interception only to lose the fumble on the same play. At the time, Denver was losing by 25 points. He only started six of 16 games.
"I feel like I played my best ball here in Detroit," Bly told the
official team web site
. "I feel like it's home and to come back and have the chance to finish my career where I played my best ball – where I feel like I'm part of the community – is a great feeling."
Bly is just happy to be back part of a team that feels like family to him.
"I feel that when the Lions have struggled over the years, I've struggled as well because I feel like I'm a family member," he said. "I'm glad to be back. Hopefully we can get things turned around and I just want to be a part of the puzzle."
--Josh Katzowitz
For more NFL news, rumors and analysis, follow @cbssportsnfl on Twitter.