Posted by Josh Katzowitz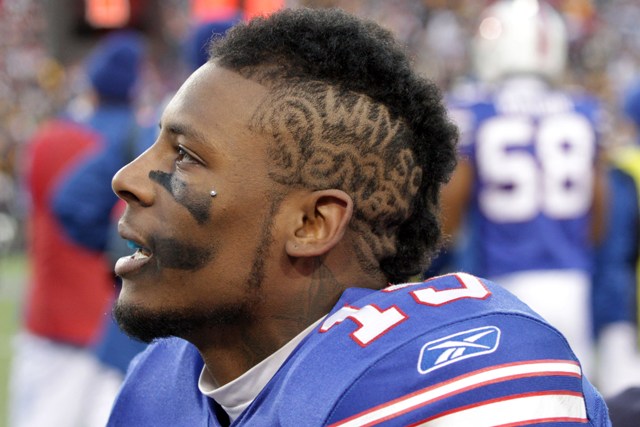 Eye on Football's playing doctor for every NFL team with our Offseason Check-ups . Also, check out our checkup podcast:
Although the
Bills
went 4-12 last season and were never in contention for any kind of postseason berth, there was reason for optimism at the end of last year. Against all previous indications, QB
Ryan Fitzpatrick
wasn't half-bad, young faces like RB
C.J. Spiller
and WR
Steve Johnson
showed potential, and the team took the
Steelers
,
Chiefs
and
Ravens
into overtime before eventually losing.
The head coaching abilities of Chan Gailey – in college or in the NFL – have never been that impressive to me, but I'd be an idiot if I didn't say that he is making progress in Buffalo. Progress enough to compete with the rest of the AFC East? Not yet. But any kind of progress is good.
Very little elite talent
This obviously is a problem, because, aside from NT
Kyle Williams
– who's a top-five interior defensive lineman – the Bills don't feature any elite players (maybe S
Jairus Byrd
can get there at some point). With the No. 3 pick in this year's draft, that should change (you'd like to think so at least, if you're a Bills fan). But remember, Buffalo went with
Aaron Maybin
with the No. 11 pick in 2009 and
Leodis McKelvin
with the No. 11 pick in 2008. Apparently, this franchise doesn't always know how to pick the elite guys.
1. QUARTERBACK
While Fitzpatrick did a decent enough job at the starting spot last year, after
Trent Edwards
thoroughly failed at it and
Brian Brohm
didn't do enough to win it, Fitzpatrick doesn't scream, "FUTURE FRANCHISE QB." Since the Bills have the No. 3 pick in the NFL draft, it makes sense for them to take somebody who could make that claim. Considering GM Buddy Nix said that now is the perfect time to draft a QB, Buffalo might just do it.
2. LINEBACKERS
Buffalo needs to shore up its 3-4 defense in a big way and procure players who can figure out how to get to the opposing quarterback. The Bills – who were tied for 27th in sacks last year – already have
Shawne Merriman
and Aaron Maybin at OLB, but it's unclear if the former can stay healthy and the latter has been a big draft bust thus far in his career.
Von Miller
's elite speed certainly would help in the linebacker corps.
3. DEFENSIVE LINE
The Bills were the worst team in football at stopping the run, so this spot obviously is in need of an upgrade. The line itself seems to be OK with Kyle Williams and
Dwan Edwards
, but a Da'Quan Bowers pick wouldn't be shocking (though many experts are predicting Miller).
The Bills are still nowhere near making a bid for the playoffs, but there's no reason they can't improve on last year's record. I think 8-8 would be a stretch – especially if Fitzpatrick is back at the QB spot – but 6-10 or 7-9 wouldn't be out of the question. And it would be a sign of more progress.
For more NFL news, rumors and analysis, follow

@cbssportsnfl

on Twitter and subscribe to our
RSS Feed