Posted by Will Brinson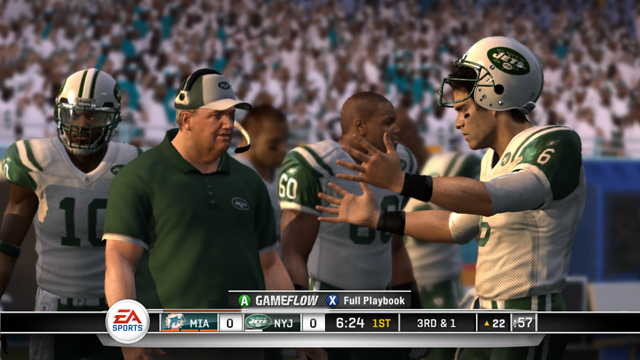 As someone who plays his fair share of video games, I often get emails from "EA Sports." I have never, until today, received an email from "EA Sports Litigation."
But that's what happened when I was informed that I -- and you too! -- may be a member of a class-action lawsuit involving the Madden franchise. (No, this is not a result of the lockout.)
The premise of the lawsuit is that EA Sports -- and in full disclosure,
I've reviewed one of their "football video games" for this here site
-- entered into "a series of exclusive licenses" with the NFL, NFLPA, NCAA and AFL that prohibited competition in an "alleged football video game market."
Here's how you know if you're a member of this class.
The Class includes all persons who, during the period January 1, 2005 to the present, purchased the Madden NFL, NCAA Football, or Arena Football League brand video games published by Electronic Arts with a release date of January 1, 2005 to the present. Excluded from the class are purchasers of software for mobile devices, persons purchasing directly from Electronic Arts, persons purchasing used copies of the relevant football video games, and Electronic Arts' employees, officers, directors, legal representatives, and wholly or partly owned subsidiaries or affiliated companies.
This classification doesn't mean EA Sports has lost or will lost the case against it; it just means there are so many plaintiffs (duh) that they're being bound together as one "class" in order to simplify things. That also means all the rights of those plaintiffs are, as noted in the e-mail, bound together in one big lump.
You can get full,
legalese-ridden details at EASportsLitigation.com
, but here's the skinny: if you do nothing, you remain a class member and get a tiny part of whatever likely-lame settlement is issued. (I say "likely lame" because there's a TON of money involved, but most of it goes to lawyers, and then the rest is split up amongst everyone in the class.)
If you have serious issues with being involved in a lawsuit like this, you can send a letter or an email to EA's litigation department.
For more NFL news, rumors and analysis, follow

@cbssportsnfl

on Twitter and subscribe to our
RSS Feed
.