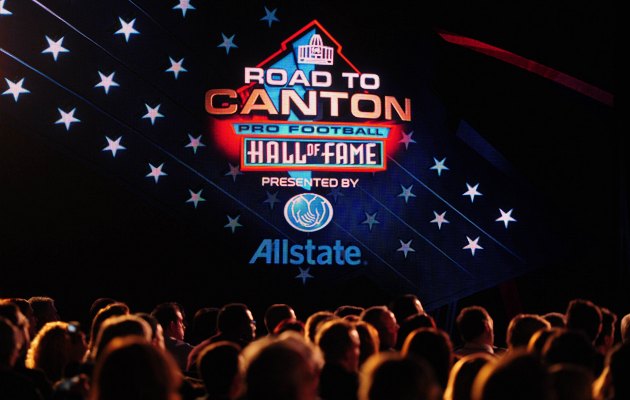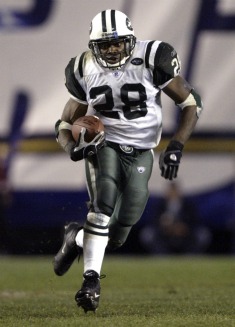 By Josh Katzowitz
INDIANAPOLIS -- The official 2012 Pro Football Hall of Fame class is official, and center Dermontti Dawson, defensive end Chris Doleman, defensive tackle Cortez Kennedy, running back Curtis Martin, left tackle Willie Roaf and senior selection Jack Butler will be enshrined this summer.
That means Aeneas Williams, Cris Carter, Andre Reed, Charles Haley and Bill Parcells, who made up the rest of the 10 finalist spots, were denied in the final vote by the selection committee.
While the biggest stunner of the night was that Parcells didn't make the Hall* -- I think most media members collectively agreed that he was the one guy who
would
make it in -- this is another year with the committee not selecting a single wide receiver. Before the selection show ever began, Tim Brown showed his displeasure
on Twitter
, writing "Raider nation!! Don't bother to watch tonight they passed on me again!! In fact, no wrs made it again. Gotta get some of y'all in there!"
Martin, meanwhile, was ecstatic at making the cut. He said he didn't deserve to make the Hall last year with Marshall Faulk on the list but that he felt better about his chacnes this year.
"They are a different class," Martin said during a phone interview on the NFL Network. "This year, my chances were a little better. When it was winding down to the show got close to starting, I felt a different kind of nervousness than I did last year."
*CBSSports.com's Clark Judge makes the case that if the Giants win Super Bowl XLVI and Tom Coughlin gets his second title, that will hinder Parcell's chances.And our colleague Mike Freeman explains that he's stunned by the development. "I'm not a fan of Parcells," Freeman wrote. "He treated many people in my business terribly and wasn't exactly a great human being but to me, in history, there are few better coaches."
Even though Parcells didn't get in this year, he'll get the chance to present Martin.
"That's not a big decision for me," he said. "It's simple. There's no one I'd rather have present me than Bill Parcells. That man has meant everything in my career."
Among those who didn't make the cut from 15 to 10: former
49ers
owner Eddie DeBartolo, Will Shields, Kevin Greene, Tim Brown and Jerome Bettis.
Here's more reaction from the class.
Chris Doleman:
"I'm blessed to be in this position. I'm very honored. ... There was a moment when you go through this process where you're like, 'If it happen, it happens. If it don't, it don't.' But I tell you what, when they call your name, you're numb. There are times when you ask yourself why you're getting the short end of the stick even though you're blessed -- maybe you might have been overlooked -- but I've always had the respect of my peers and my family, and I tried to go out to play to that level."
As for who will present Doleman, he pointed to his son, Evan: "I watched LT's (Lawrence Taylor) son present him. I watched Walter Payton's present him. I was fortunate enough to have a son who can speak on my behalf."
Cortez Kennedy:
"(Former Miami Hurricanes coach) Randy Shannon, my roommate at the University of Miami, he taught me how to get in shape and played mind games on me so I could become a better person. He was very instrumental in my football days."
Dermontti Dawson:
"This is something my kids can take their kids to see, that you're enshrined in the Hall of Fame and immortalized where they can bring family from here on out to see what their grandad did. It's a great honor."
For more NFL news, rumors and analysis, follow

@EyeOnNFL

on Twitter, Like Us on Facebook, subscribe to our NFL newsletter, and while you're add it, add our
RSS Feed
.