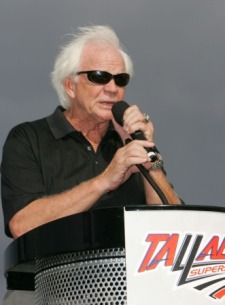 Posted by Josh Katzowitz
In 1995, former
Raiders
QB Kenny Stabler was arrested on DUI charges. In 2001, he was arrested on DUI charges again. And in 2008, he hit the trifecta, getting arrested one last time on a DUI charge (on this last one, though, he was acquitted).
Thus, it makes perfect sense that Stabler – a four-time Pro Bowler who was the league's MVP in 1974 – is launching a collection of Chilean wines, labeled "12" (as in, the number he wore in the league).
The
Birmingham News
asked him if his past transgressions with alcohol make this an inappropriate venture (for the record, part of the $11.99 charged for a bottle goes to the XOXO Stabler Foundation, which supports a variety of children's charities).
"No, not at all," he said. "It's all about our foundation. … "I didn't ship a thousand cases in here to drink."
Fair enough. More from the story:

"I wanted to celebrate the teams that I played on," Stabler said. "I've been so fortunate to play on great teams."

Stabler's Legend Cellars partnered with Anderson Estate Wines of Santiago, Chile, to produce his wine, which is being marketed with the tagline, "Celebrate your success."

The wine, which includes three reds and two whites, got high marks from wine lover Andrew Coleman, a Birmingham lawyer who attended the Overton & Vine tasting.

"I love it, and I knew I would," Coleman said. "I'm familiar with the Anderson Estates label, and I love Chilean wine."
For more NFL news, rumors and analysis, follow @cbssportsnfl on Twitter and subscribe to our RSS Feed.