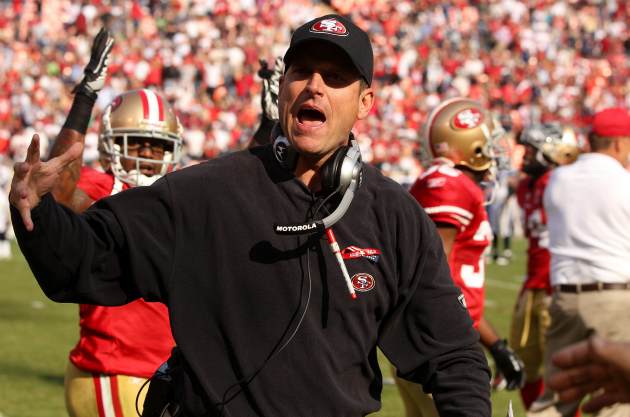 Posted by Josh Katzowitz
Every year, NFL teams make terrible calls. They draft the wrong player, they make ridiculous free agent signings, they let somebody quite valuable go to another team, they make their fan base collectively scratch their head.
Ah, but occasionally, these squads get it right. They draft the right guy, they sign the free agent that's on the cusp of blowing up, they take somebody valuable from another team, they give their fan base a reason to smile and cheer.
Last year, I recounted the
Top Ten new faces
, and among the group were
Terrell Owens
, a combination of
Thomas Jones
/Ryan Torain/Peyton Hills, and
LaDainian Tomlinson
. All those guys played well last year, but it just goes to show that this list has less than a one-year expiration.
That said, here are the best pickups thus far in 2011. As I wrote last year, "All of the following have impacted their new teams in many ways and all have made the front offices who signed them seem clairvoyant in the process (though, in the case of a couple players, the decision to add them wasn't exactly brain surgery). So, here's to those who have found a new lease on life (or a new burgeoning career) with their new team."
10. Paul Posluszny:
Though we could argue about whether the fact the
Jaguars
stole Posluszny away from the
Bills
by signing him to a six-year, $42 million contract ($15 million guaranteed) will help the team during the long haul -- Jacksonville, after all, is 1-5 and most likely will lose its head coach sooner rather than later -- but Posluszny has been a tackling machine. As the middle linebacker, he helped hold the
Steelers
to 55 yards of offense and no points in the second half of Pittsburgh's 17-13 escape last Sunday while piling up a game-high 16 tackles. The Jaguars have a myriad of problems, but acquiring Posluszny, whatever the cost, was still a solid move.
9. Carson Palmer:
OK, he's been a member of the Oakland organization for less than 48 hours. He's practiced exactly one time. It's still unclear whether he'll start this week (though I imagine he will), and I think there's a better he
doesn't
play well than him actually playing well. But the fact is: the
Raiders
are making solid moves, and they're doing all they can to win today. Sure, giving up two first-round draft picks will hurt, but you have to admire the attitude that says, "Screw it, we're going for it all this year." And if Palmer plays well and leads Oakland to the postseason, the Raiders will have completely flipped the script.
8. Daniel Thomas:
When the
Dolphins
failed to re-sign
Ricky Williams
and
Ronnie Brown
, that put the onus on the second-round pick to step into a featured back role and immediately contribute. With
Reggie Bush
around to take some of his load, Thomas has done that, ranking 10th in the league with 249 yards despite a hamstring problem, and he's averaging a solid 4.4 yards per carry. He hasn't scored a touchdown yet, but then again, the Dolphins might be the worst team in the league, so not many touchdowns have been scored by that squad. That doesn't take away from the strides Thomas has made early in his career.
7. Victor Cruz:
Technically, he's not a newcomer, since he made the
Giants
squad as an undrafted free agent in 2010, but considering he was placed on IR early in the season before he had accumulated any stats, I'll forgive myself. Cruz has become a player who makes outstanding, circus-type catches and then makes silly mistakes. But he's also caught 21 passes for 398 yards and three touchdowns, and behind
Hakeem Nicks
, Cruz has developed into a solid No. 2 receiver for a team that still should contend for an NFC East crown.
6. Johnathan Joseph:
He was considered the poor man's
Nnamdi Asomugha
in the offseason, signing with the
Texans
for the reasonable cost of $48.75 million over five years. But he's been better than Asomugha this year, collecting three interceptions and nine passes defended for an improved Houston defense that ranks 10th in the league. Joseph, though he's flirted with injuries early on, was the right call for Houston.
5. Ryan Kerrigan/Aldon Smith:
These two rookie linebackers are some of the most exciting new players in the league. For the
Redskins
and
49ers
, respectively, the two have combined for 33 tackles, 7 ½ sacks, six passes defended, one interception and three forced fumbles. Forget about
Von Miller
and
Nick Fairley
as the two most important defensive rookies emerging from last year's draft. Kerrigan and Smith, so far, are the two best defensive freshmen in the league.
4. Jason Babin:
I had Babin at No. 10 on this list last year, and with the
Titans
in 2010 -- in his only year with the Titans, it turns out -- he accumulated 12.5 sacks and 58 tackles. This year, he's been even better, and he's the new guy who's done the most damage with the
Eagles
defense. He ranks tied for third in the league with seven sacks, and though the rest of Philadelphia's squad has been disappointing, Babin has been a monster. With some scary tattoos.
3. Andy Dalton/A.J. Green:
So much of the time,
Bengals
owner Mike Brown comes off as clueless (or maybe he's just ingenious). Like the time he said, "
I don't apologize for our scouting
. It's an easy target. But if you look at the real facts, you'll see it different" when it's clearly evident that many of Cincinnati's drafts have absolutely stunk. But Brown, also the general manager, hit a home run with Green in the first round of the 2011 draft and Dalton in the second. Green has made some incredible catches, and Dalton has played better than expected. Cincinnati is 4-2, and Green and Dalton deserve some of the credit. As does Brown.
2. Cam Newton:
Unfortunately for Newton and the
Panthers
, we've begun to see him play a little more like a rookie recently (he hasn't even broken the 300-yard mark in the past two weeks!), but there's no denying that Newton is a special talent. No matter the amount of negativity and doubt Newton received before he took his first snap, he threw for 420-plus yards in his first two outings and then for 374 yards in Week 4. The Panthers aren't winning, but at least they're relevant these days. And exciting.
1. Jim Harbaugh:
Forgive the guy for showing his belly, jumping up and down like he had just won tickets to see Justin Bieber, and giving Jim Schwartz a hearty handshake and a friendly tap on the back last week. He should be excited. The 49ers, through six games, are running away with the division, and the former Stanford coach in his first season in the NFL has been a huge reason why. Is Harbaugh the sole reason
Alex Smith
has played well or that the defense is ranked second in the NFL in points allowed? No, but is Harbaugh getting his team to play like Mike Singletary only could have dreamed about? Yes.
For more NFL news, rumors and analysis, follow

@EyeOnNFL

on Twitter and subscribe to our
RSS Feed
.