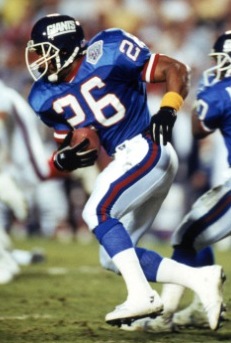 Posted by Josh Katzowitz
Here's something I didn't think about
when I wrote Sunday
about how former
Bears
S Dave Duerson, who committed suicide last week, probably knew he was suffering from chronic traumatic encephalopathy.
Duerson wanted his brain donated to science, and as a result, he shot himself in the chest in order to preserve his brain (that's what we assume, anyway, especially since he sent text messages to family members making his request about his brain).
His apparent lucidity while making this final decision is quite a contrast with what probably would have happened to his brain once CTE began to badly affect him.
Considering Duerson was involved in with NFL alumni and their postretirement health care, he was well versed with what can happen to a person afflicted with CTE.
The
New York Times
caught up with some former players who were horrified that Duerson's decision seemingly was extremely calculated.
"Oh my God – he might have been aware of what was happening to himself?" former
Giants
running back Tiki Barber asked the paper. "(The shooting) was almost with a purpose."
Said former
49ers
OL Randy Cross: "It ought to terrify anyone that's played the game."
And one more.
Said former 49ers C Ben Lynch: "It's unbelievable to me that this happened. The fact that he shot himself in chest, and not the head, it's really eerie."
Hopefully, something good will come out of this horrendous situation. More awareness of CTE, more priorities for NFL safety, something.
For more NFL news, rumors and analysis, follow @cbssportsnfl on Twitter and subscribe to our RSS Feed .