Posted by Andy Benoit

1.) Jets Win; So how are we supposed to feel?

Normally, a sixth seeded 8.5-point underdog going on the road and upsetting the runaway Super Bowl favorite would classify as one of those feel-good Cinderella stories. But because the garrulous New York Jets have irritated so many this season, we find ourselves in a silent state of ambiguity. Did anyone actually stop and think befo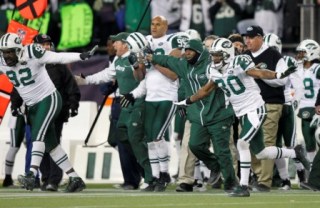 rehand about the possibility of the Jets backing up their words? Or were we all too busy preparing our clever one-liners about comeuppance and karma?

Most troubling for Jets haters is that the Jets didn't just beat the Pats, they beat them while staying true to form. A great example was how Shonn Greene opted for the blatant 15-yard celebration penalty after his de facto final-coffin-nail touchdown run. It was an immature and untimely gaffe that Greene's coach was surely going to chew him out for. That is, if Greene's coach hadn't run (OK, lumbered) to the end zone to join the celebration.

To be fair, Greene's coach had plenty to celebrate. Rex Ryan said all along that this matchup was about him and Bill Belichick. Well, Ryan won it. The Jets defense stifled New England's high-powered offense by pressuring Tom Brady (Mike DeVito had his best game of the season; Shaun Ellis had two of New York's five sacks; Jason Taylor put left tackle Matt Light on skates in the second half).

The Jets pressured Brady primarily by locking down his receivers. Deep in the fourth quarter, Ryan's gameplan was still befuddling Brady and the Pats (you think New England was intentionally milking the clock on that fruitless 15-play drive?). Maddeningly enough, the Jet most responsible for the lockdown job on Brady's targets was, aside from the brilliant Darrelle Revis, one Antonio Cromartie. The ex-Charger might be an utterly unlikeable reprobate, but the reality is, the Jets wouldn't be returning to the AFC Championship without him.

Cromartie wasn't the only "villain" responsible for the win Sunday. Wideouts Santonio Holmes (who served a four-game suspension early in the season) and Braylon Edwards (who was arrested for DUI in September) both had crucial touchdown catches. And neither was shy about enjoying the moment.

So the Jets walked their talk. No one could have predicted it. After all, they lost by 42 in Foxboro just a month earlier. Not to mention, theirs was the type of talk that even Moses would have had trouble walking. But because they did it, we get at least one more week of hearing them rattle off all the reasons they're going to win the Super Bowl. And this time, we'll have to listen quietly.
2.) Aaron Rodgers: the best quarterback left?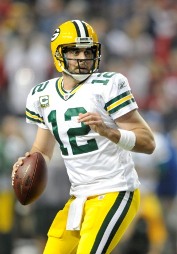 Hard to believe that "Aaron Rodgers has never won a playoff game" was actually a viable storyline earlier this month. Rodgers' performance at Atlanta Saturday night (31 of 36, 366 yards, three touchdowns) was within arm's reach of flawless. It was Rodger's second straight three touchdown-zero interception playoff performance. And let's not forget, the man registered 633 yards while throwing five touchdowns to just one interception in Green Bay's final two must-win games on the regular season (coming off his second concussion of the year, no less).

Rodgers is the quarterback many experts would choose if starting a team right now. That's saying something considering Ben Roethlisberger, two wins away from a third Super Bowl ring, is only 20 months older than Rodgers. Rodgers, like Roethlisberger, has an innate ability to extend a play and find his third or fourth read. Also like Roethlisberger (and Cutler, too), Rodgers is blessed with incredible natural tools (strong arm, mobility, etc.).

But it's Rodgers' shrewd presnap awareness that sets him apart. The three other remaining quarterbacks are all, at best, average when it comes to diagnosing a defense before the snap. Rodgers, as his wideouts will tell you, is fantastic. Maybe – MAYBE – that's because he, unlike the other three remaining quarterbacks, was not shoved into the starting lineup as a first-round rookie.

3.) Sanchez's Spotlight

An indirect (or perhaps direct) consequence of Rex Ryan's loquaciousness is that it diminishes the media's spotlight on quarterback Mark Sanchez. Who's to say whether that's Ryan's intent. (The guess here is it's not, given that Ryan at one point talked openly about benching his young signalcaller.) But given Sanchez's youth and the disposition of the New York media, a diminished spotlight is probably a good thing.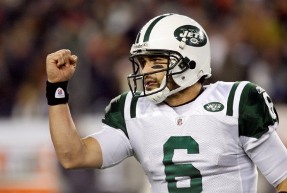 Think about the intensity of the spotlight if it weren't diminished. The Jets traded up to draft the USC superstar fifth overall. In two seasons Sanchez has led the Jets to two AFC title game appearances. He already holds the franchise record with four career playoff wins. This postseason, he has defeated Peyton Manning and Tom Brady.

Granted, Sanchez did not outplay Manning. But with three touchdowns and no turnovers at New England, he did outplay Brady. (And besides, we're talking about a media spotlight here; it doesn't matter to the headline writers if he outplayed Manning).

This is a quarterback who could easily be overhyped. Adding fuel to the Sanchez fire is the fact that he's far and away the most prominent Latino player in today's NFL. Given America's changing demographics, you think marketing execs aren't salivating at this?

In a lot of respects, Sanchez still has a long ways to go as an NFL passer. But so did Eli Manning after two seasons. The New York media could not resist the urge to pile on Manning. That's partly because Manning never had the luxury of playing for an attention-grabbing head coach.
4.) The irony of Santonio Holmes

The Jets probably wouldn't be in the AFC Championship if they hadn't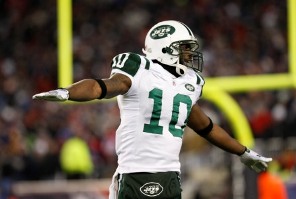 brought in Santonio Holmes. His speed, quickness and precise route running have infused a big-play element into an otherwise run-of-the-mill passing game. Holmes' tiptoe (or tip-right-knee) touchdown in the back left corner of the end zone at Foxboro gave the Jets a critical 10-point advantage late in the second half. Earlier in the year, Holmes helped the Jets keep winning while they went through somewhat of a rough patch by registering a 52-yard catch-and-run set up a game-winning overtime field goal against the Lions in Week 9 and a 37-yard overtime touchdown against the Browns in Week 10.

Where the irony comes in is the Steelers might not be in the AFC Championship if not for dumping Holmes. Sure, Holmes was just as important a big-play weapon for Pittsburgh as he's been for New York. (We all remember Super Bowl 43.) But Holmes' extensive off-field transgressions also flew in the face of everything the Rooney Family's organization stands for. It's the commitment to character that, in the big scheme of things, has laid the foundation for the Steelers' six Super Bowl titles.

What's more, if Holmes didn't depart Pittsburgh, third-year pro Mike Wallace might not have become a 1,200-yard receiver and lethal big-play specialist. And youngsters Emmanuel Sanders and Antonio Brown probably wouldn't have gotten enough reps to assume critical roles come playoff time.
5.) Jerry Angelo's and Lovie Smith's Gambles Pay Off

Before this season, every decision-maker in Chicago was on the hot seat. No seats were hotter than those hosting general manager Jerry Angelo and head coach Lovie Smith. In 2009, Angelo gave up a pair of first-round draft choices and handful of attractive ancillary pieces (namely quarterback Kyle Orton) to acquire Broncos quarterback Jay Cutler. The cannon-armed but petulant 26-year-old (at the time) tossed a league-high 26 interceptions in his first season as a Bear.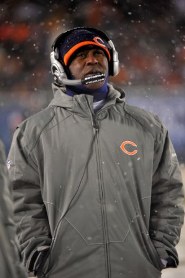 In the ensuing offseason, outside observers understood that Angelo had no choice but to stick with Cutler. What they didn't understand was why Angelo would not invest in an offensive line to help protect his quarterback. Instead of bringing in reinforcements for one of the least talented front fives in football, Angelo handed more than $40 million in guaranteed money to free agent defensive end Julius Peppers. Peppers was a great acquisition, but his price tag would doom the organization if he remained as inconsistent as he was in Carolina.

As it's turned out, Peppers has been sensational in Chicago. His eight sacks don't begin to tell the story of his dominance. Brian Urlacher (whose return after missing 15 games with a wrist injury also reinvigorated the Bears D) says his first-year teammate deserves Defensive Player of the Year honors.

Cutler has been less spectacular than Peppers though still good enough to lead the Bears to an NFC North division title (despite operating behind a questionable front five). Credit the arrival of offensive coordinator Mike Martz. And, credit Martz's arrival to Lovie Smith. Knowing that a fourth straight missed postseason would result in his unemployment, the defensive-minded Smith called upon the most offensive-minded coach football has seen in the past 10 years. Smith and Martz were old friends from their days in St. Louis, but many doubted that there would be enough humility in the air for their seemingly clashing philosophies to gel.

But gel they have, thanks to Smith's willingness to be hands-off. He has let Martz handle the offense. He's let Mike Tice, another former head coach, handle the offensive line. Tice has made chicken soup out of chicken…well, you know.

The offensive line's consistent improvements are comparable to the consistent improvements of Chicago's more-talented defensive line. Israel Idonije and Matt Toeaina have been particularly impressive, thanks to the tutelage of Rod Marinelli, the defensive line specialist who accepted the defensive coordinating responsibilities thrust upon him by Smith.

In all, with his job on the line, Lovie Smith delegated major responsibilities to three former head coaches who are now assistants on his staff. How many of the other 31 Type A personalities running NFL teams would be willing to do THAT?

6.) The AFC's Rich Defensive Casts

The Jets and Steelers both run 3-4 defenses littered with big-name stars. For the Jets, it begins and ends with Darrelle Revis, the best shutdown corner since Deion Sanders (if not the best all-around cornerback of the post 80's era). Then there's playmaker Antonio Cromartie. And inside linebackers Bart Scott (outspoken Pro Bowl caliber veteran) and David Harris (tackling machine whom colleagues voted team MVP). Plus, outside linebacker Jason Taylor is a future Hall of Famer.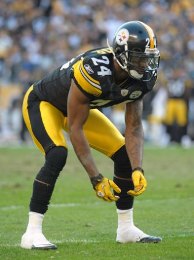 The Steelers, of course, have the most identifiable defensive player in football: Troy Polamalu. Outside linebacker James Harrison is a perennial Defensive Player of the Year candidate, and his counterpart LaMarr Woodley is not far behind. Plus, most fans recognize nose tackle Casey Hampton because a.) He's the size of a small house and b.) He's the fulcrum to a run defense that, in nine years under Dick LeBeau, has never ranked worse than No. 3.

LeBeau, a Hall of Fame player and innovator of the 3-4's famed zone blitz, is a star himself – just like the coach behind the Jets' complicated 3-4 scheme. All in all, the 2010 AFC Championship is ripe with big defensive names. But without the little defensive names, neither team would be here.

For the Jets, as we highlighted a few weeks ago, defensive end Mike Devito has been playing out of his mind. So has Shaun Ellis, who recorded two sacks and a slew of quarterback pressures against the Patriots. Backup nose tackle Sione Pouha, who took over when Kris Jenkins went down in Week 1, has also been pushing the pile with regularity. Pouha's not the only backup thriving; safety Eric Smith has done a noble job filling in for injured defensive signalcaller Jim Leonhard. Smith brings valuable headhunting prowess to what is an otherwise finesse secondary (Revis aside), plus he's a reliable filler against the run.

On Pittsburgh's D, because Ike Taylor drops interceptions the way John Mayer drops women, many don't recognize him as an elite corner. But that's exactly what the lanky 6'2" veteran is. Taylor's ability to shadow in man coverage and extend his long arms into passing lanes out of zone positions make him a bona fide stopper (which is exactly what a cornerback is supposed to be). What's more, Taylor, like every Steeler defender, can tackle.

Before he made the Pro Bowl as an alternate, defensive end Brett Keisel would have earned an Ike Taylor-like "unsung hero" paragraph. Keisel is finally getting the recognition he deserves, so instead of piling on there, we'll close by mentioning that Ryan Clark (aka "Pittsburgh's other safety") is one of the fiercest openfield hitters in the NFL.

7.) Rethinking Brady, Belichick and the Patriots

Stop and think about New England's last three playoff appearances. There was the stunning divisional round loss at home to the rival Jets on Sunday. Last year, it was the blowout wild card loss at home to the Ravens. And in 2007 it wa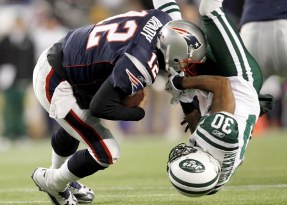 s the astonishing Super Bowl defeat and derailed perfect season at the hands of the Giants.

We think of Tom Brady and Bill Belichick almost as untouchable geniuses above all criticism. That's understandable. They're still the only head coach-quarterback duo to ever win three rings in a four-year span. And the reason two of their last three playoff defeats have been so shocking is because of the dominance that immediately preceded it: New England was a perfect 16-0 in '07 and an NFL-best 14-2 in '10.

That said, it was six years ago that Belichick and Brady last hoisted a Lombardi Trophy. And keep in mind, in 2006, the Patriots blew an 18-point second half lead to Indy in the AFC Championship.

Is this story meant to call into question the reputation of the NFL's current greatest head coach and quarterback? Absolutely not. Over the past six years, Belichick and Brady have still accomplished more with less talent around them than anyone in football. But the beginning chapters of these men's book were about the auras of two untouchable legends. In the middle chapters, that aura evaporated.

8.) Pro Bowl Snubs Shine

There were two NFC cornerbacks whom many felt got the shaft from Pro Bowl voters: Green Bay's Tramon Williams and Chicago's Charles Tillman. Largely because of their performance in the divisional round, both will be on the field for the NFC Championship Sunday.

Williams' postseason brilliance began a week earlier than Tillman's. The athl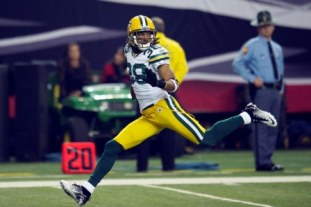 etic undrafted veteran who took over the No. 2 job when Al Harris blew out his knee last season clinched Green Bay's wild card victory with an end zone interception in the closing minutes at Philly. Williams snagged a second end zone pick in similar fashion at Atlanta: by maintaining underneath technique against a bigger receiver (in this case, Michael Jenkins). After keeping points off the board with two interceptions, Williams put points on it with his third. With nine seconds left in the first half and the Falcons trying to get in field goal range, Williams jumped Matt Ryan's ill-advised sideline pass to Roddy White and took it to the house for a momentum-swinging 14-point lead that Atlanta would not overcome.

As for Tillman, his excellence was key to Chicago's defensive dominance against Seattle. The Bears' only true cover corner normally mans the left side of the D. But on Sunday, Tillman shadowed Mike Williams, holding Matt Hasselbeck's No. 1 target to four catches for 15 yards. Yes, Williams caught two touchdowns, but the second was thanks to sheer luck that resulted from Tillman's textbook deflection.

It will be interesting to see what matchups Tramon Williams and Tillman draw this Sunday. Williams has the speed to run with Johnny Knox outside (figure the Packers will put an inside defender on Devin Hester, as Hester usually aligns in the slot). Tillman will have to rely on his physicality to keep the quicker Greg Jennings in check.

9.) Seahawks-Bears: Tough Watch

So the Seattle Seahawks weren't a Cinderella team after all; watching them at Chicago was more like watching one of the evil stepsisters dance at the ball. Or like watching a sub-.500 team try to win a playoff game on the road. The game felt over before the midpoint of quarter two. As divisional round contests go, it was awful television. Shame.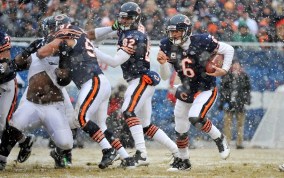 But whatever, doesn't matter now. Besides, the story of Sunday's unwatchable NFC divisional round game wasn't the Seahawks, it was the Bears. Jay Cutler threw for 274 yards and two touchdowns in his first postseason game since high school. Aside from a small handful of first half glitches, Chicago's once-putrid offensive line gave Cutler all the time in the world to throw. And when Cutler couldn't find a receiver, he scrambled for positive yardage (he finished with 43 yards and two touchdowns on eight runs).

On the other side of the ball, the results were what you'd expect from the NFC's No. 1 run defense going up against the NFC's No. 16 run offense. With the Seahawks feeling compelled to throw on 49 of 61 offensive snaps, the Bears were able to sit back in that Lovie Smith Cover 2 and let their speed take over. Mike Williams, who appeared to tweak his upper leg early in the game, was manhandled by Charles Tillman. That hurt because the loss of tight end John Carlson (head injury) prevented Seattle from fully attacking Chicago's questionable safeties.

If you want to get picky, the only concern Bears fans can take away from Sunday is that their defense took its foot off the gas late in the fourth quarter.

10. Quick Hits

*Most people believe that the Ravens lost at Pittsburgh because of turnovers. That's valid, though let's not forget, late in the fourth quarter Anquan Boldin dropped a huge touchdown in the end zone and T.J. Houshmandzadeh, who had been carping for more balls all season, dropped a very catchable fourth-and-19.
*Terrell Suggs should change his name to Terrell Rooney because he owns the Steelers. Suggs had three sacks Saturday, giving him 15.5 in 18 career games against Pittsburgh.
*A storyline from Baltimore that didn't get talked about (because of the nonstop intensity of the contest itself) is whether this was Ed Reed's final game. The future Hall of Fame safety is 32 and contemplated retirement this past offseason.
*The Atlanta Falcons need to add one more playmaker to the center of their defense. Middle linebacker Curtis Lofton is solid but does not have star tools. Neither of the safeties is a game breaker.
*Was anyone else surprised that Pete Carroll elected to punt with his team down 28-10 and just over six minutes to play?
*When Danny Woodhead fumbled in the fourth quarter (recovered by the Patriots) it brought to mind the episode of Hard Knocks where Rex Ryan flipped out in the preseason finale after so many of the Jets backups fumbled. In that episode, Ryan put Woodhead back in the game specifically because he knew he wouldn't cough up the ball.

For more NFL news, rumors and analysis, follow @cbssportsnfl on Twitter and subscribe to our RSS Feed.