Posted by Josh Katzowitz
This
LeSean McCoy
-Osi Umenyiora feud has gotten really nasty in a very short period of time.
We already told you about
how the feud began
(Umenyiora, in a sworn affidavit to be filed next month, explains how he feels he got screwed by
Giants
GM Jerry Reese, McCoy responded by calling him soft and overrated, and Umenyiora responded to THAT by calling McCoy a "she").
But Umenyiora still apparently was upset by the slight made by the
Eagles
RB. In part, it's because McCoy has had a fair bit of success vs. the Giants, but also because this isn't the first time the two have had words with each other.
"I mean, he's a girl, man. Who does stuff like that?" Umenyiora told the
Newark Star Ledger.
"If he has more of these things to say, he can say 'em to my face. Don't be no Twitter gangster, man.
"I hate him, he hates me, period."
I can understand why McCoy would feel like he's got the best of Umenyiora, because McCoy rushed for 175 yards on 24 carries in two games last year vs. New York, but I can't figure out why McCoy would drag himself into this potential court case. Unless he truly IS a Twitter gangster.
"I feel things like that stay on the football field," Umenyiora said. "Off the field, we respect each other because at the end of the day we're all brothers. But he decided to take it so far that there's no going back from it now."
Or you could take the attitude of Giants WR
Steve Smith
, who's scheduled to be a free agent. You could just post the picture that you see below, and that should end any conversation with McCoy.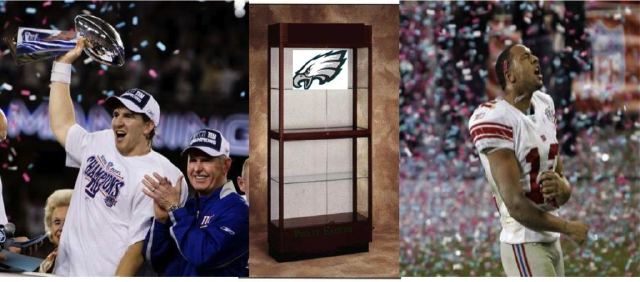 Photo courtesy of Steve Smith.For more NFL news, rumors and analysis, follow @cbssportsnfl on Twitter and subscribe to our RSS Feed.