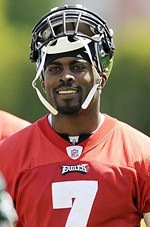 Andy Reid said in a phone interview with the Philadelphia Inquirer that he has spoken to Michael Vick about the birthday party shooting situation. Reid is currently in Germany on a USO tour with John Fox, Brad Childress and Marvin Lewis.

"I have spoken to Michael and I've looked into the situation," Reid told the Inquirer. "I'm aware of the things that are happening and I'll continue to be kept abreast about any recent developments."

The Eagles have claimed they are supporting Vick, but let's wait until more details unfold. Vick's value on the field doesn't begin to make him worth a major PR hit for the team at this point.

--Andy Benoit

For more NFL news, rumors and analysis, follow @cbssportsnfl on Twitter.